Get started in-app
The keys to Up Home are in your app. Scan below for application gratification. If you're not an Upsider yet, you'll need to join first.
Before you apply, we recommend you check out the Up Home Booklet, our Target Market Determinations, Key Facts Sheet, privacy docs, and credit guide. It's a bit to read, but this is a big deal.
Up home loans might suit you if:
You want to keep all your money together

You want to keep your Up Savers and tools

You're buying or refinancing a property you will live in

Your home is in a capital city or major regional centre

You'll have at least a 10% equity in the property

You want to borrow more than $50,000

You're currently employed. You can be employed by someone else, or self‑employed

You're an Australian citizen or permanent resident who lives in Australia, and you can show this with at least one form of government ID, and

You're applying by yourself or with one other Upsider.
What you'll need
When we get started on your application, we'll need to ask a few quick questions about you, your 2Up partner (if you're applying together), and your home. Have some ID handy as well as info about your income and expenses.
What happens next?
After you apply in-app we'll value your property, check your details, run a credit check and validate your finances. If there's something the Up robots can't find, a real human from our team at Up or our partners Tiimely and Bendigo Bank will pop in and help out.
Once you're approved, your loan docs will be auto-generated and sent to you. Sign and return them. Easy!
(Not totally ready? Open a free Home Saver and we'll help you build your own path to glory.)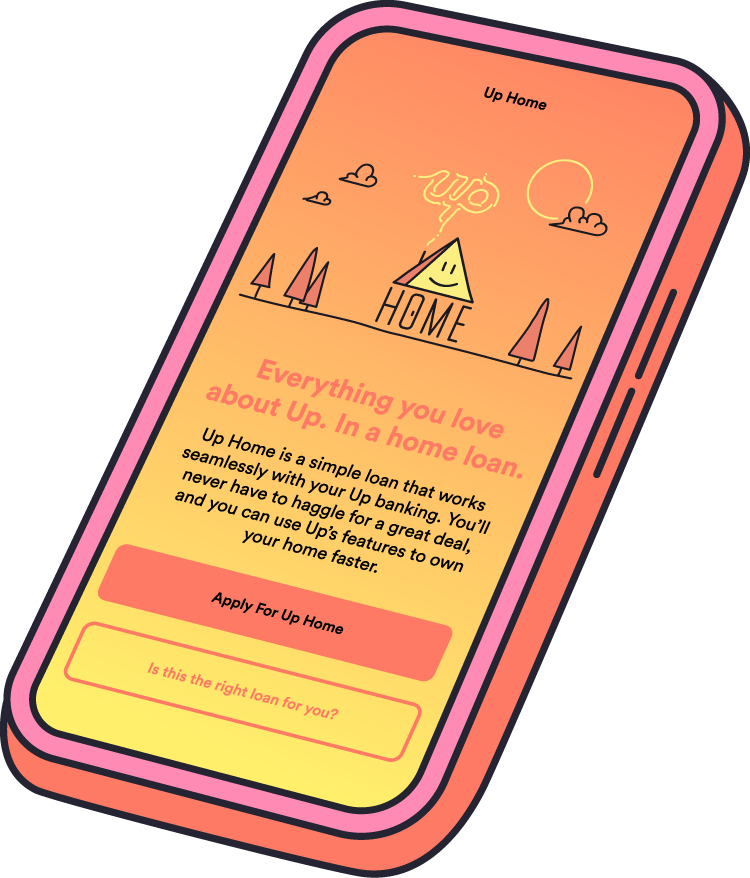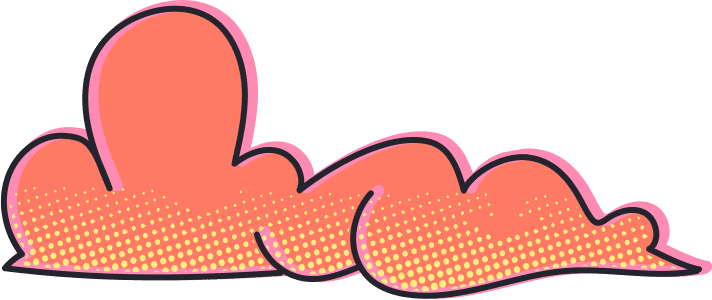 ---
FAQ
What's your definition of a capital city or major regional centre?
Up home loans are designed for urban centres, rather than rural properties. Kick off an application in-app and we'll be able to tell you in a few minutes if the postcode you're looking at is suited to Up Home. If you're outside our zones, Bendigo Bank has a range of lending options available that might suit you better.
10% seems kinda low, aren't you supposed to have 20%?
20% is the traditional standard. For most Up Home purchases you'll need to take out Lender's Mortgage Insurance if you have less than 20% saved; that amount is 30% for certain high density apartments.
Some people prefer to save till they're past the LMI requirement; others feel that the cost of LMI is worth it to buy now. We can't tell you what the right option is for you: neither can the nice lady with the tarot cards or your Uncle Steve Who Knows About House Prices Cause He Bought Three Houses Cheap in 1986. This one is your call.
Do you really really mean self employment is OK?
Yes, we do. You'll need to be able to demonstrate that your income is high enough over at least a year to meet the demands of regular, ongoing loan payments. We'll chat further with you when you kick off an application.
Do I need to apply with someone else?
Nope. It's a common myth that you must be coupled up to get a home loan. All you need to do is show us you can cover the repayments. Go you little red fire engine.