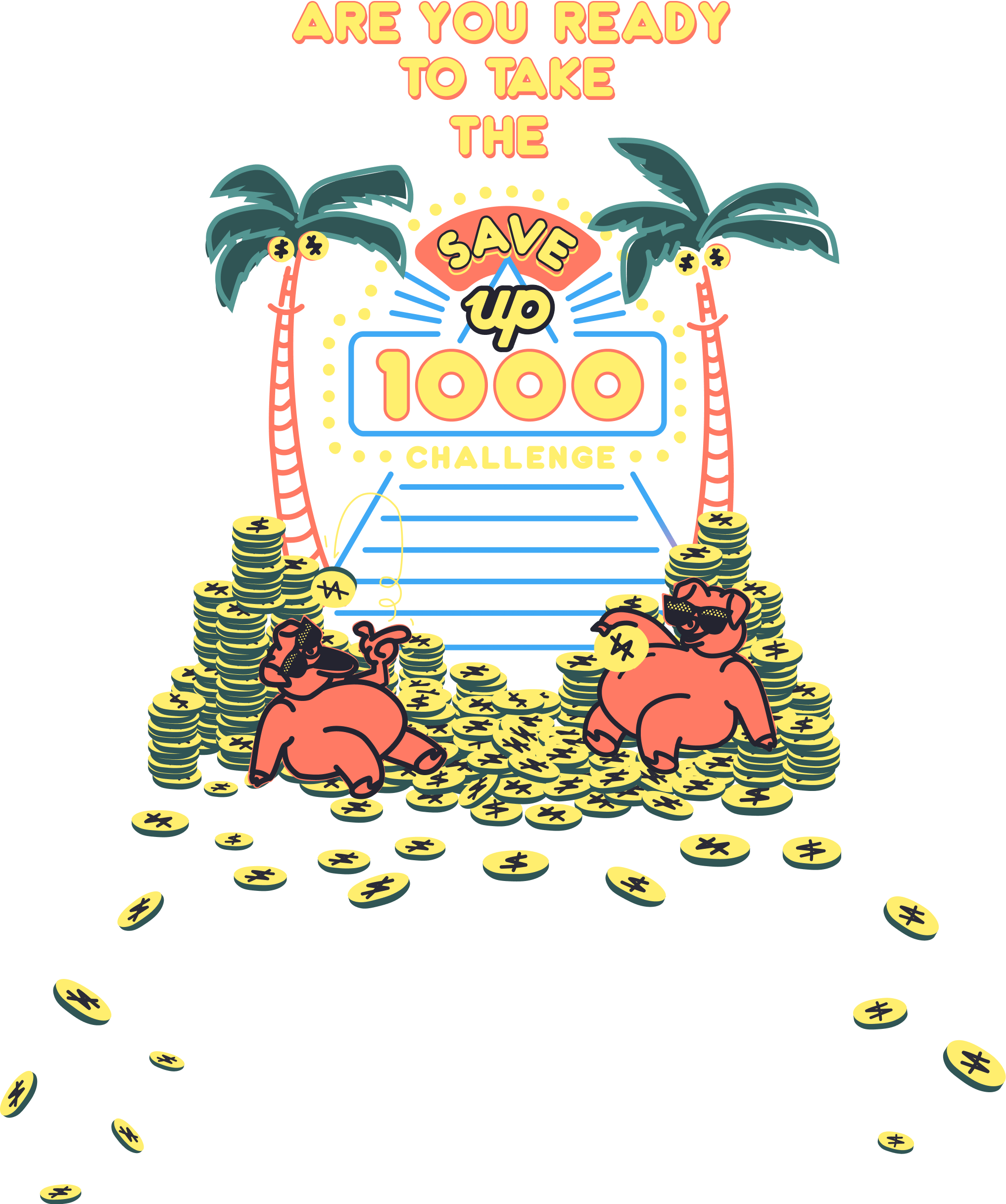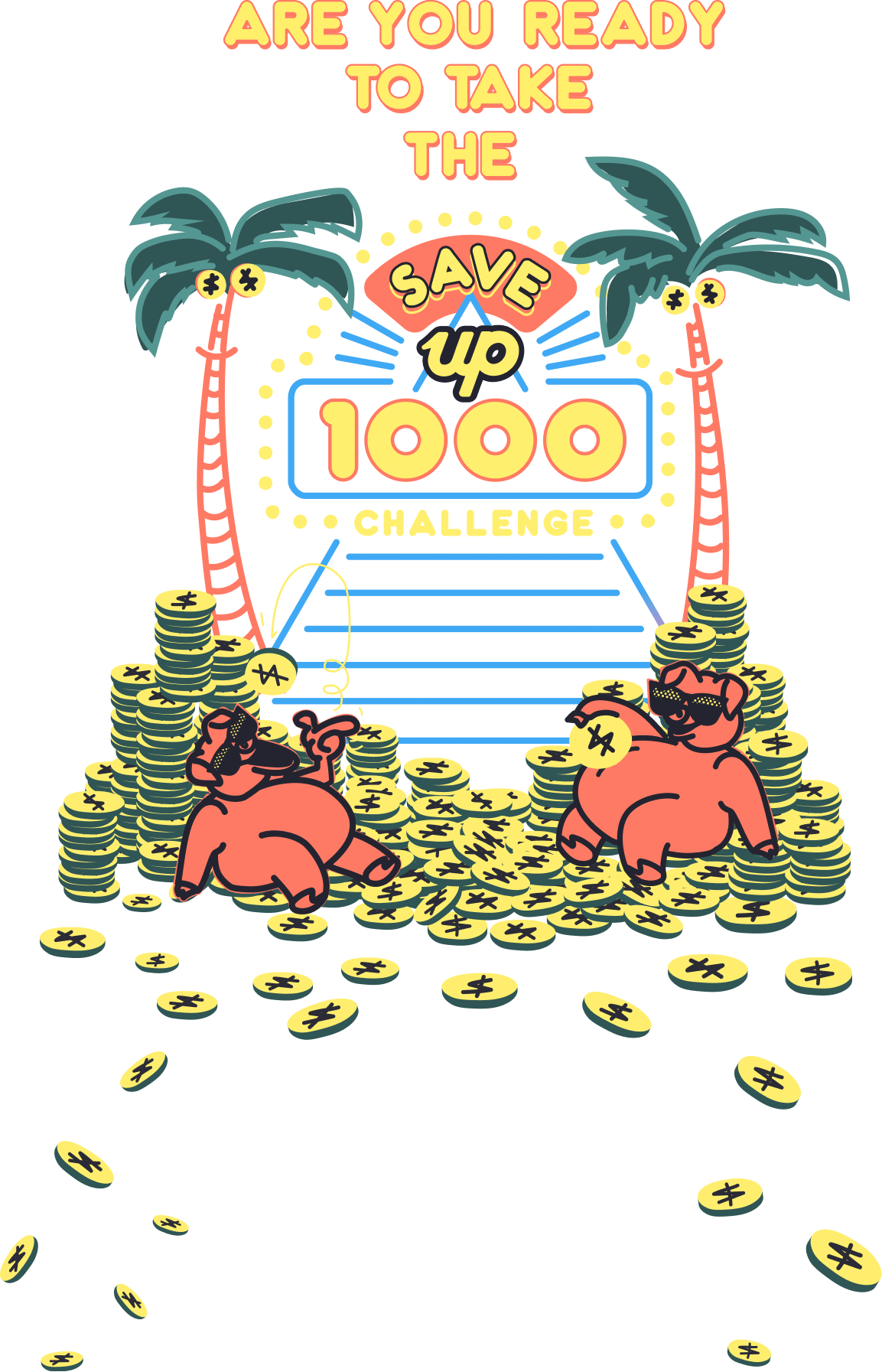 Never saved $1000?
Now is your time to shine so come on down. Save $1000 in a year with the Save Up Challenge.
Lock away a little each week, and in a year you'll save a lot.
How it works
Dream of having a grand on hand? Save Up $1000 will help you get there by setting a simple weekly savings challenge.
Each week you'll pick one of a few amounts to save. Some big. Some small. We'll stash your cash safely away so it will stack up (though if you need it, that's OK: just close your Challenge).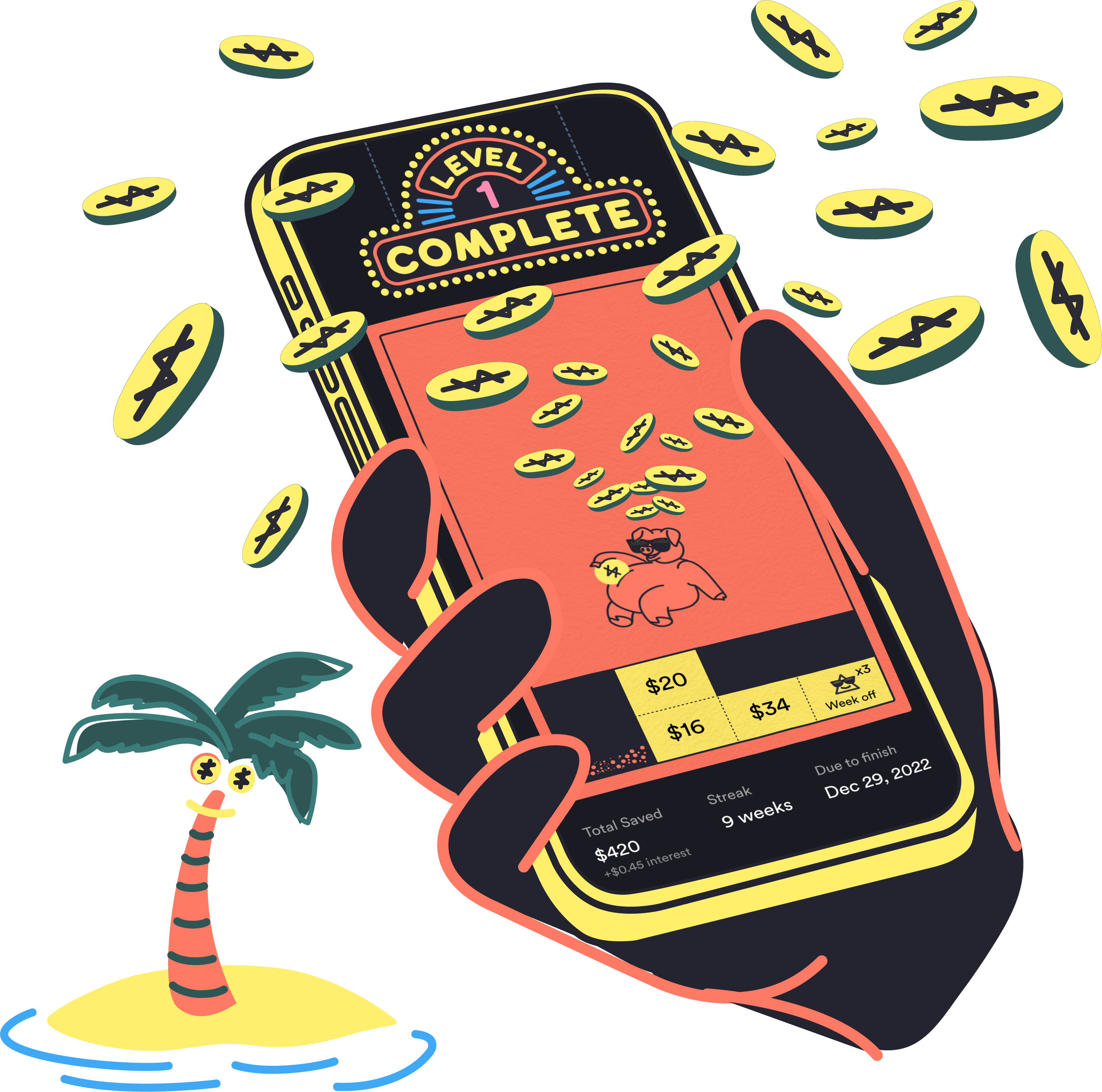 Head to your Savers and click to join Save Up $1000.
Pick your first amount to save. Go in strong or steady.
Tap to succeed. Level up as you go, and grab a rest week when you need it.
Challenge your mates and cheer each other on to savings celebration.
Join other Upsiders taking the challenge
...
Join in the same week as your mates and cheer each other on. Or take this challenge solo. Outwit impulse spending. Outplay distraction. You're made of steel and ready to complete this challenge.