Your Financially Sound System
Hi—Fi is the future of money management — a simple, automated system that will have you cruising between pay days, confident your bills are sorted, savings goals on track, and a clear understanding of how much you can spend on the good life.
Hi—Fi is a modern alternative to books and complex budgeting systems — a software solution developed with data from hundreds of thousands of humans and millions of transactions. And as software, Hi—Fi will only get better over time.
1. Check-in.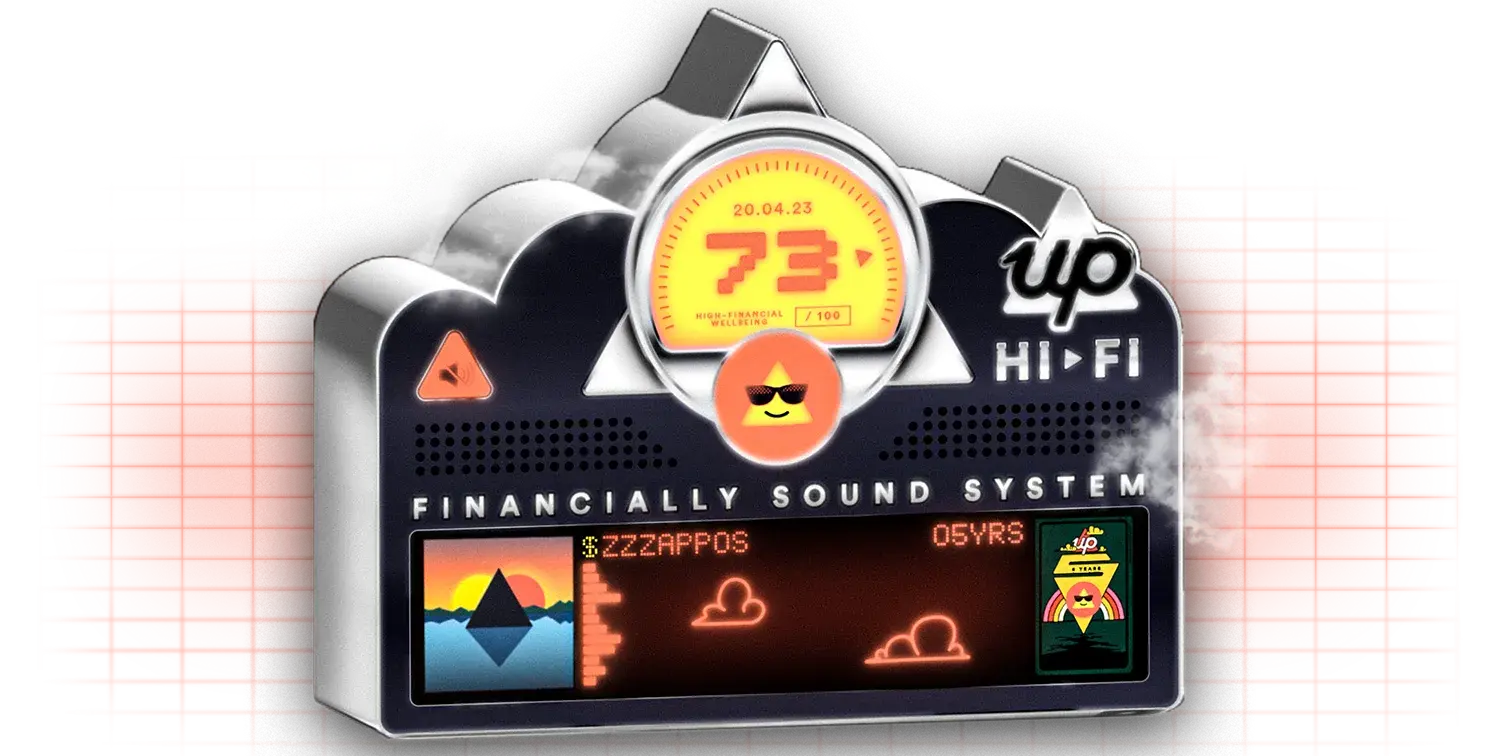 Hi—Fi aims to put you on better terms with your money, not just increase your bank balance. This starts with an initial check-in to see how you're feeling and touches base every few months to see how you're tracking.
2. Set up Pay Day.

Pay Day is the heartbeat of your Hi—Fi system. When your regular income arrives into Up, Hi—Fi springs into action, immediately notifying you that you've been paid and automatically reserving money for bills and savings goals.
3. Sort Your Bills.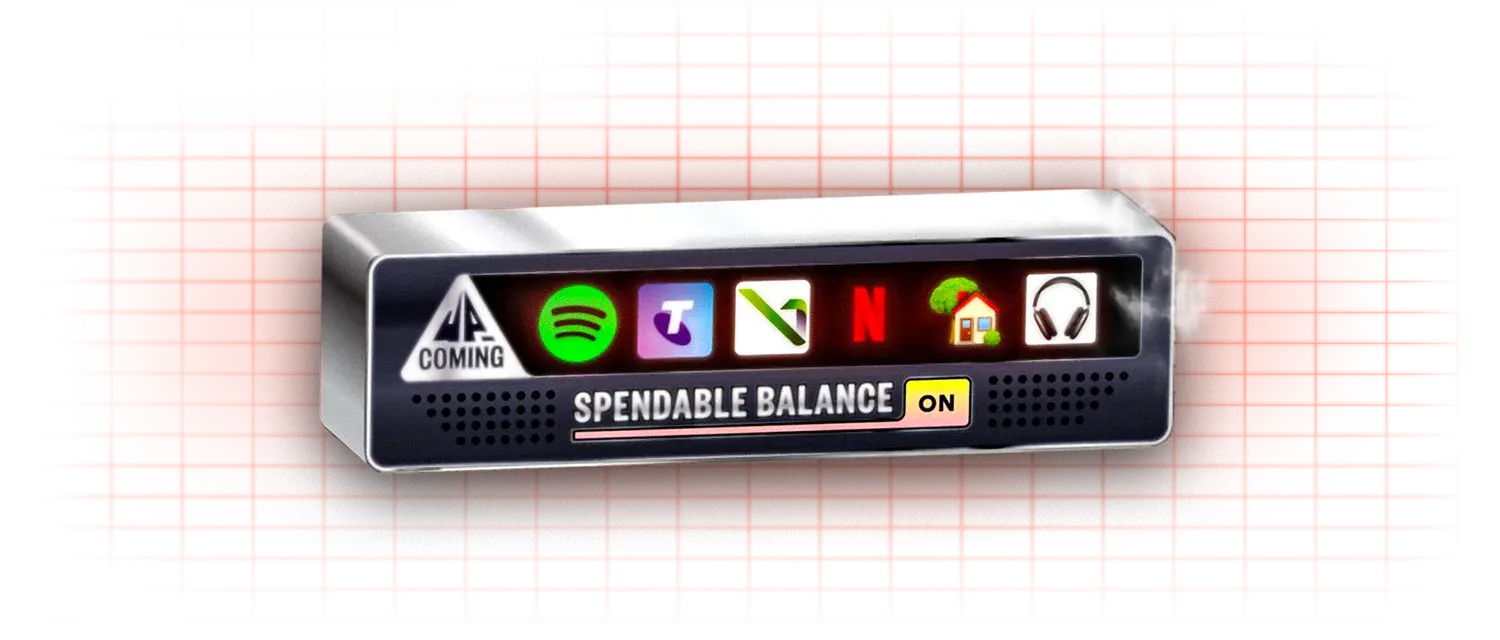 Adding your regular bills and subscriptions to Up will unlock your Spendable Balance — the money you can safely spend while still having enough left to cover those essentials.
4. Save On Auto.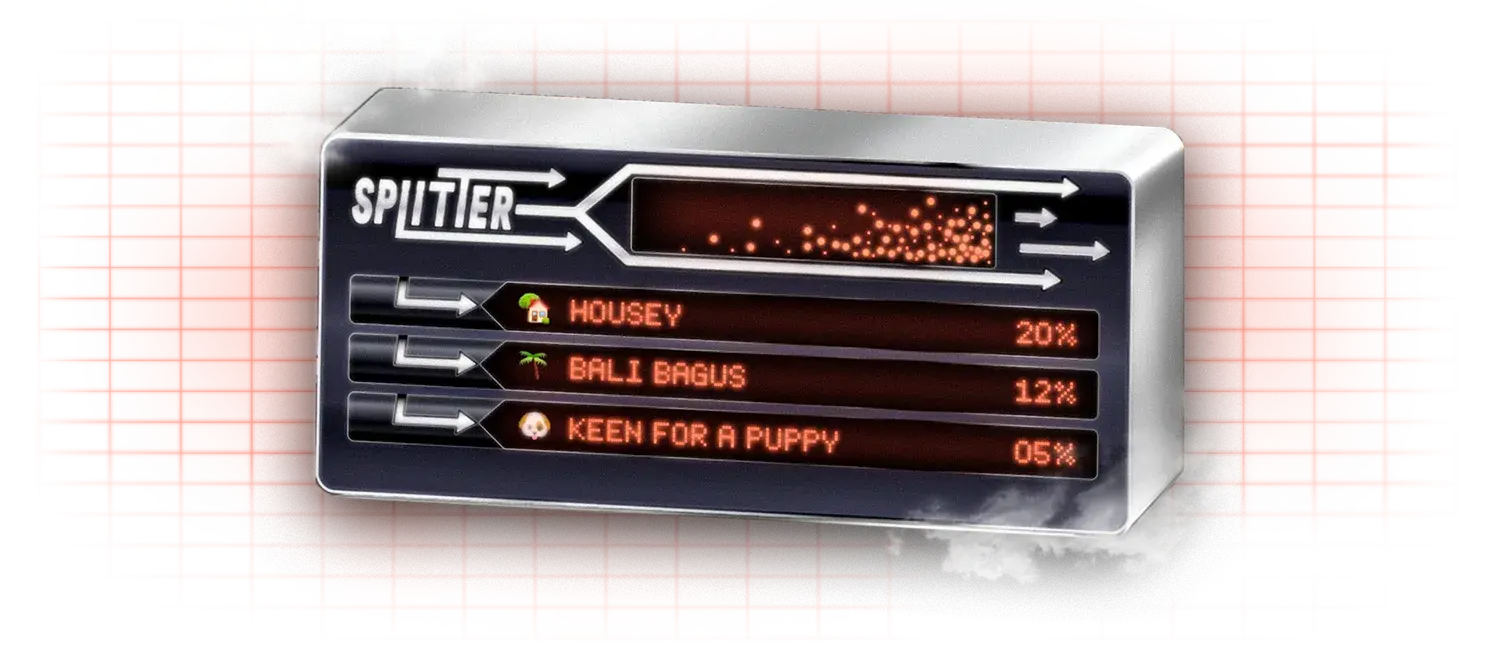 Pay Splitting lets you effortlessly work towards your savings goals, setup your own envelope budgeting system, or stash away some cash before you've had a chance to miss it.
Get Hi—Fi Today.
Hi—Fi lives in the Up app to the left of the Up screen. Swipe on over from Activity and follow the instructions to get started.