FEATURES: PAY DAY
Breeze Between
Pay Days
Pay day is a great day. But what if every day could feel as great?
Set up Pay Day and always see what you can safely spend while making sure you have enough money left for your Upcoming bills and budgets.
Leave living pay-to-pay behind. Get your pay pumped into Up and see your financial life through your pay cycle.
Keep on top with what you've got.
Now available for 2Up.
Switch to spendable balance
Switch your balance in your Activity feed from 'Available' to 'Spendable' to only see what you can safely spend.
This smart switcher does the maths and calculates exactly how much you'll need to take care of your Upcoming bills until your next pay day. Leaving you with the left over balance you can spend or save without busting your budget.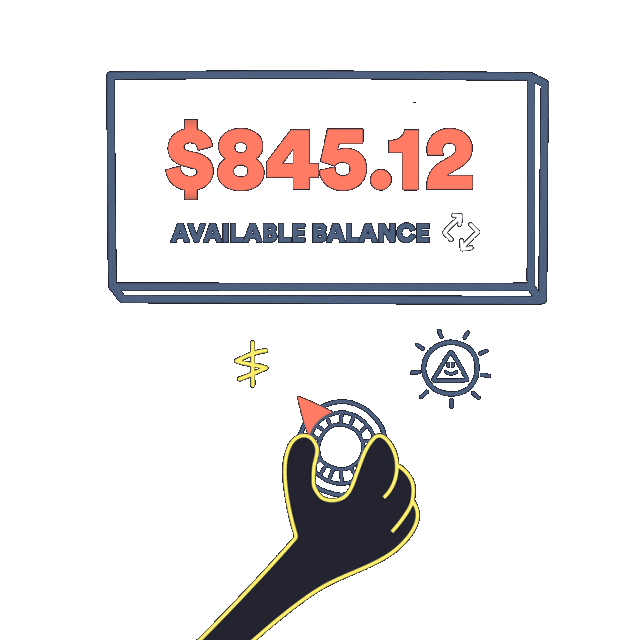 See what's Upcoming, One Pay at a Time
Set up Pay Day and pay all of your Upcoming bills through Up for total pay cheque to pay cheque clarity.
See exactly what bills and transfers are are due between the days you get paid. Switch your expected charge balance from monthly to 'pay cycle' to always keep on top of your most important commitments.
With your bills taken care of you're left to relax and wait for Pay Day to roll in again.
Learn how Upcoming Bills works
Keep your budget precise from pay to pay
Now that your Pay is getting deposited into Up, fly between pay days with some extra tools to keep you financially fit.
Pay Splitting lets you carve up your pay into a bunch of different Savers as soon as it hits your account, and before you get a chance to spend it.
Use Trackers on any spending category to keep your spending steady through out the month. Set a spending limit, keep on top of it and know how long you've got to go.
Cruise Into Controlling Your Spending