FEATURE: HOME SAVERS
Save For A Home
Deposit With Up
Want your own place someday? Home Savers show you where you're at, how much you need, and how long it will take to save.
Play around to see how different choices can speed up your saving.
Everything else works like a normal Saver.
Know What You Really Need
Home Savers help you factor in the extra costs involved in buying a house. Build your way forward with one easy-to-see goal. And with Up's bonus content, you'll be learning more about home buying while you save.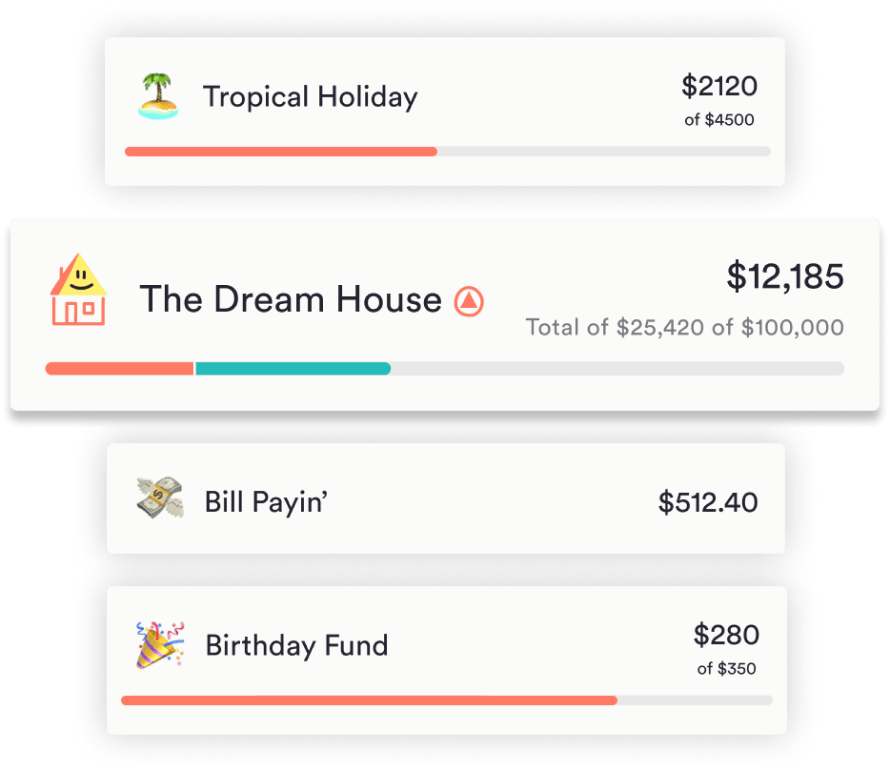 Take Everything Into Account
Home Savers let you see everything you've got to put towards a home. Mum can kick in a bit? Great! Got a few shares you'll sell before you buy? Bonus. Tell us about it and we'll work it all into your personal savings timeline.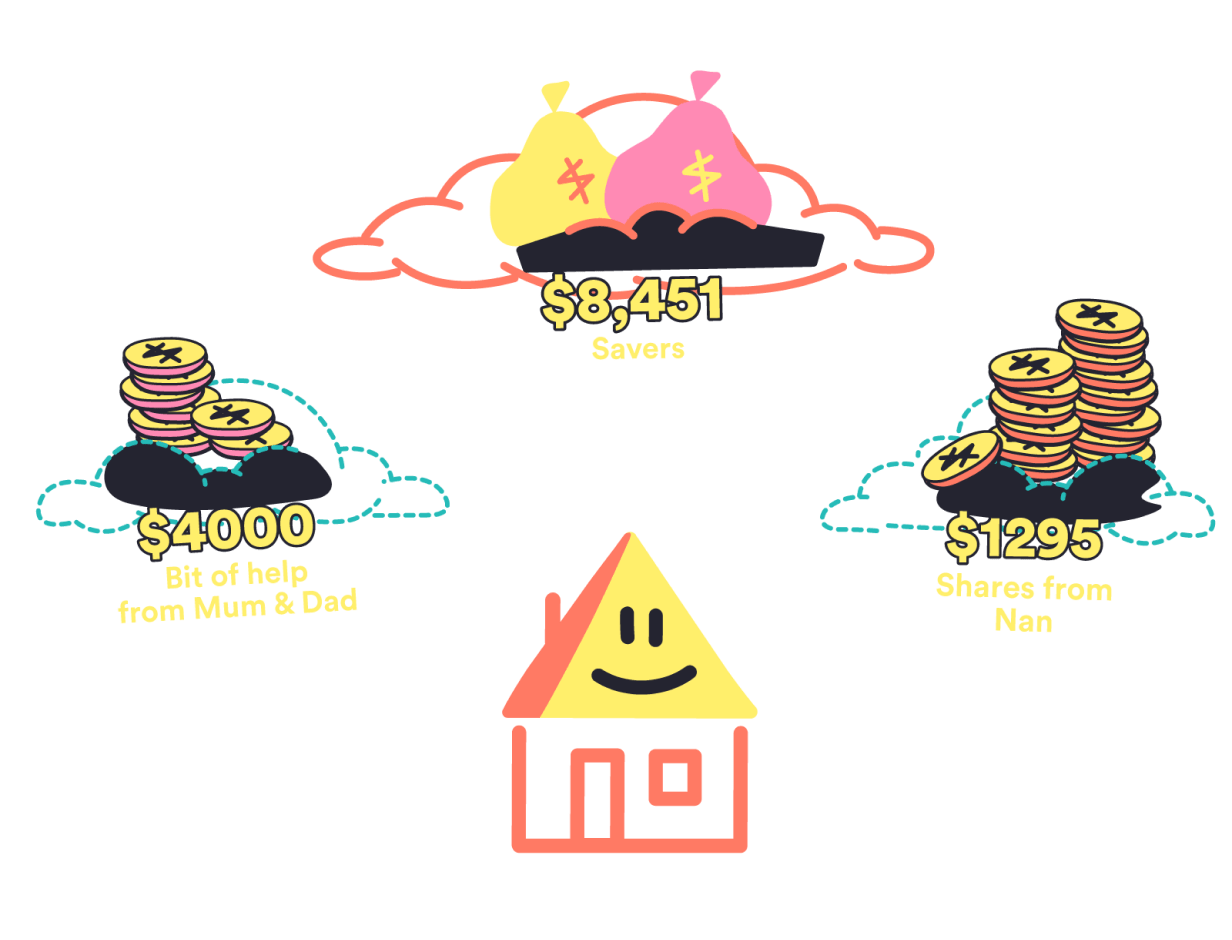 Get There Your Way