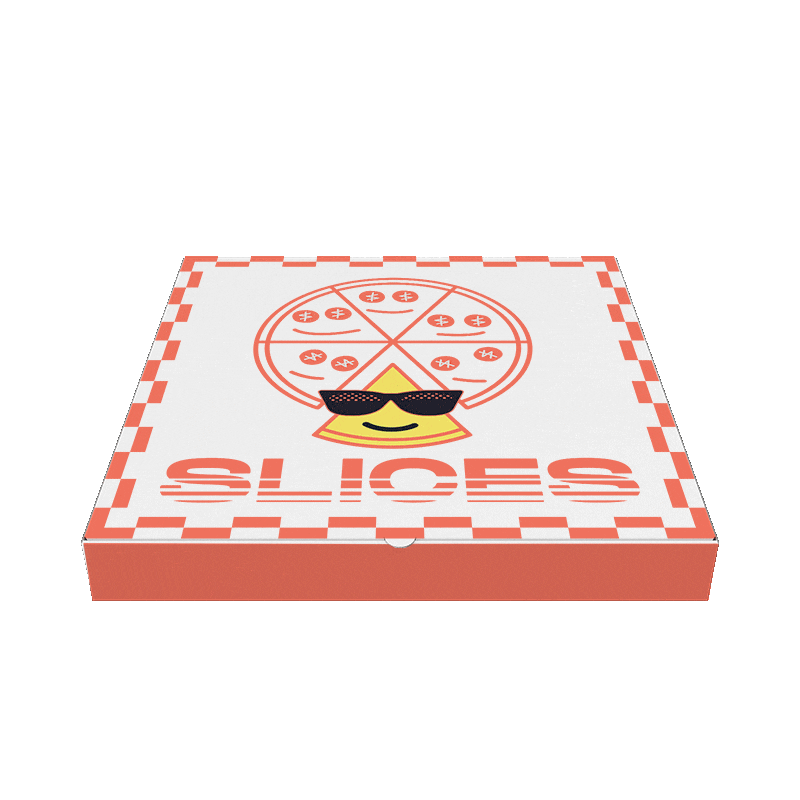 Easy With Mates
Get Purchases Perfectly Sliced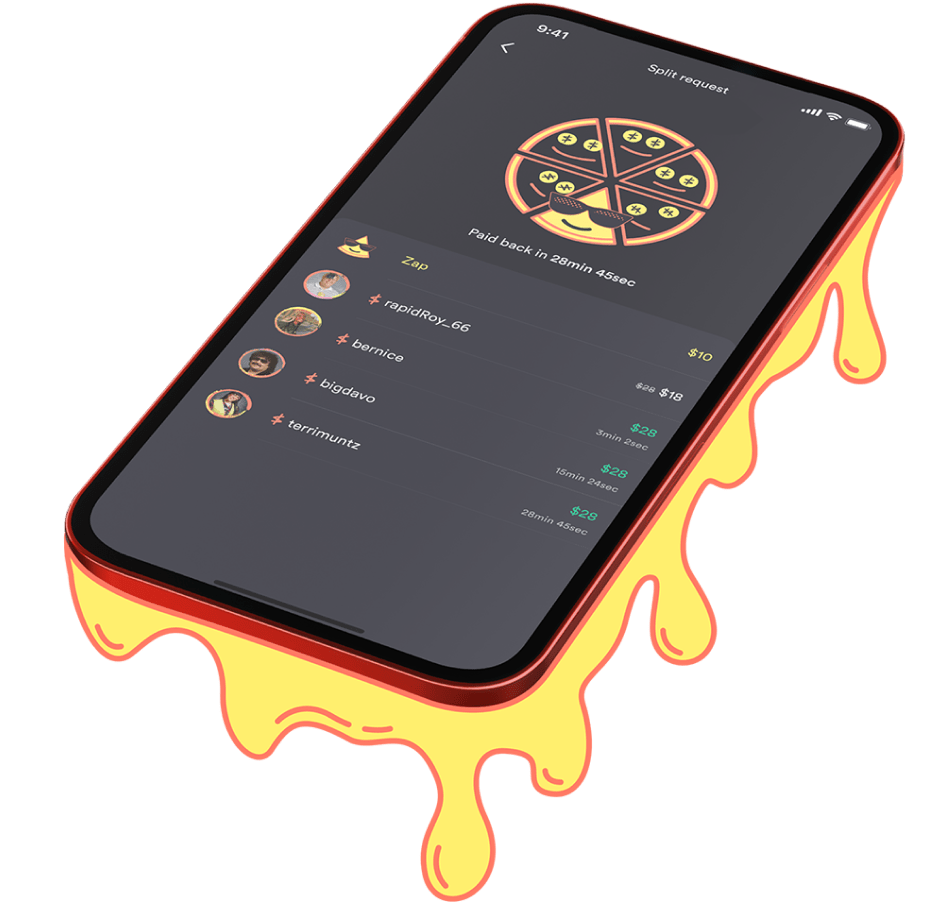 Slice any purchase or payment with your mates on Up.
It's the easiest way to share a shop or a good night out. More treats. Less hassle.
Everyone's Slice is split quick and sent pronto. No manual BS, no bank details.
Slice a purchase and put out the call. Up will keep records and send the reminders.
Any purchase, any payment. Slice a shop for 3 or 20. Adjust by $ amounts or shares.
Tickets, rent, bills or drinks. Mother's Day treats or flowers for a friend. Instantly Slice up the price by dollars, percent, or equal shares.
Pay with Up
Make your purchase. You're the hero, sorting out the bill.
But you're not paying alone, so tap on the charge and hit 'Slice this purchase'.
You'll be whisked away to pick from a fine selection of premium Upsider mates.
Choose who you'll split this purchase with.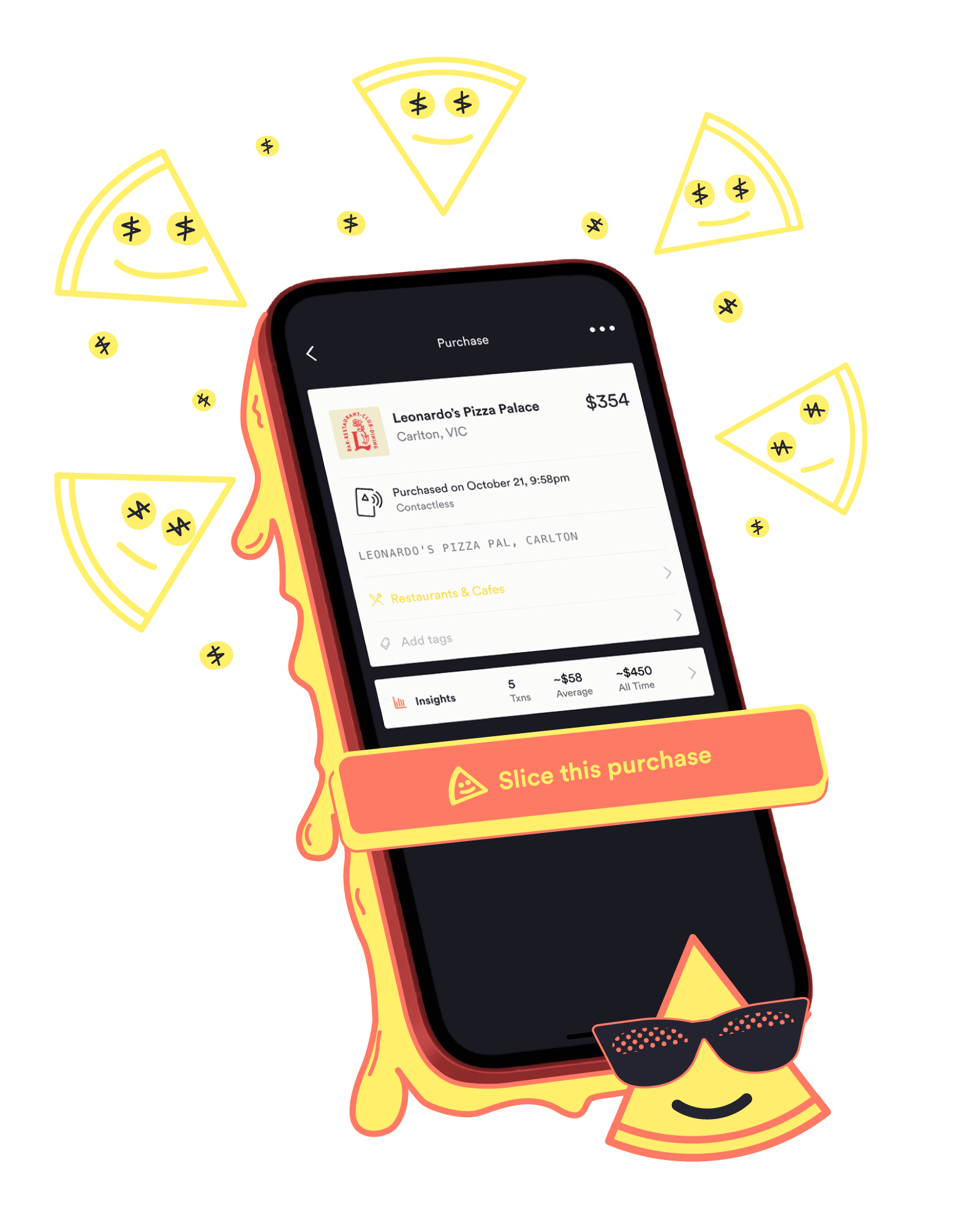 Spin those Splits
Equal shares are the default, but you can add extra for the mate who drinks like a fish; split by percentages, or lock a smaller amount for a mate who's short.
Personalise your splits with a message or a GIF. Your mates can tap to pay you back pronto, or knock it back if it doesn't feel right.
(And if they get distracted, Up will keep them on the clock with reminders).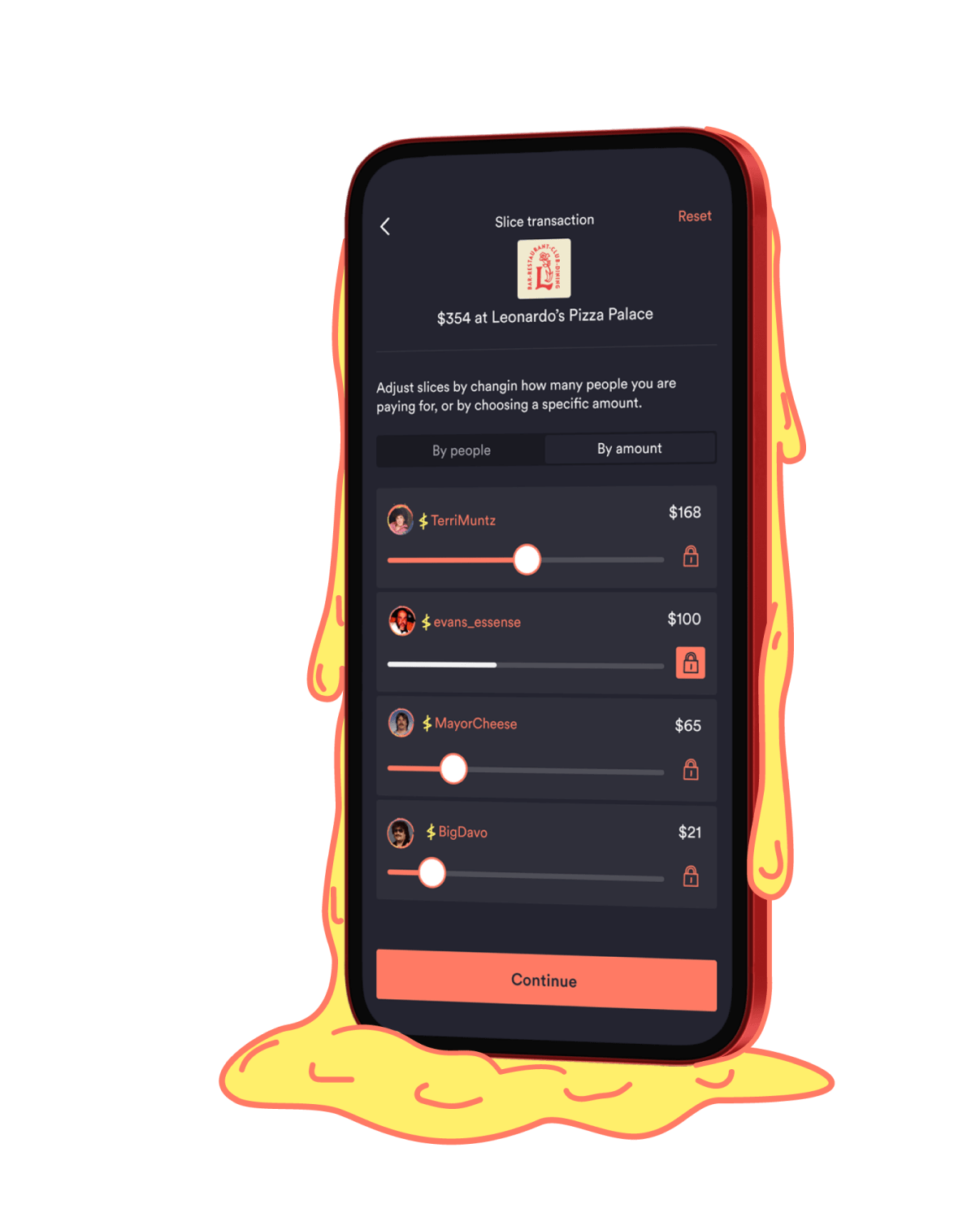 Keep an Eye on the Kitchen
Your pizza progress chart will fill as more money rolls in.
Check back any time to see your Slices' status; how close you are to being totally repaid, and frankly which mate is the quickest payer-backer. We're not saying it's a competition but it is.