Cards with benefits
Up and 2Up accounts come perfectly un-packaged, with a 100% plastic free Zap Digital Card that's ready to use right away along with the option of a plastic card sent in the mail.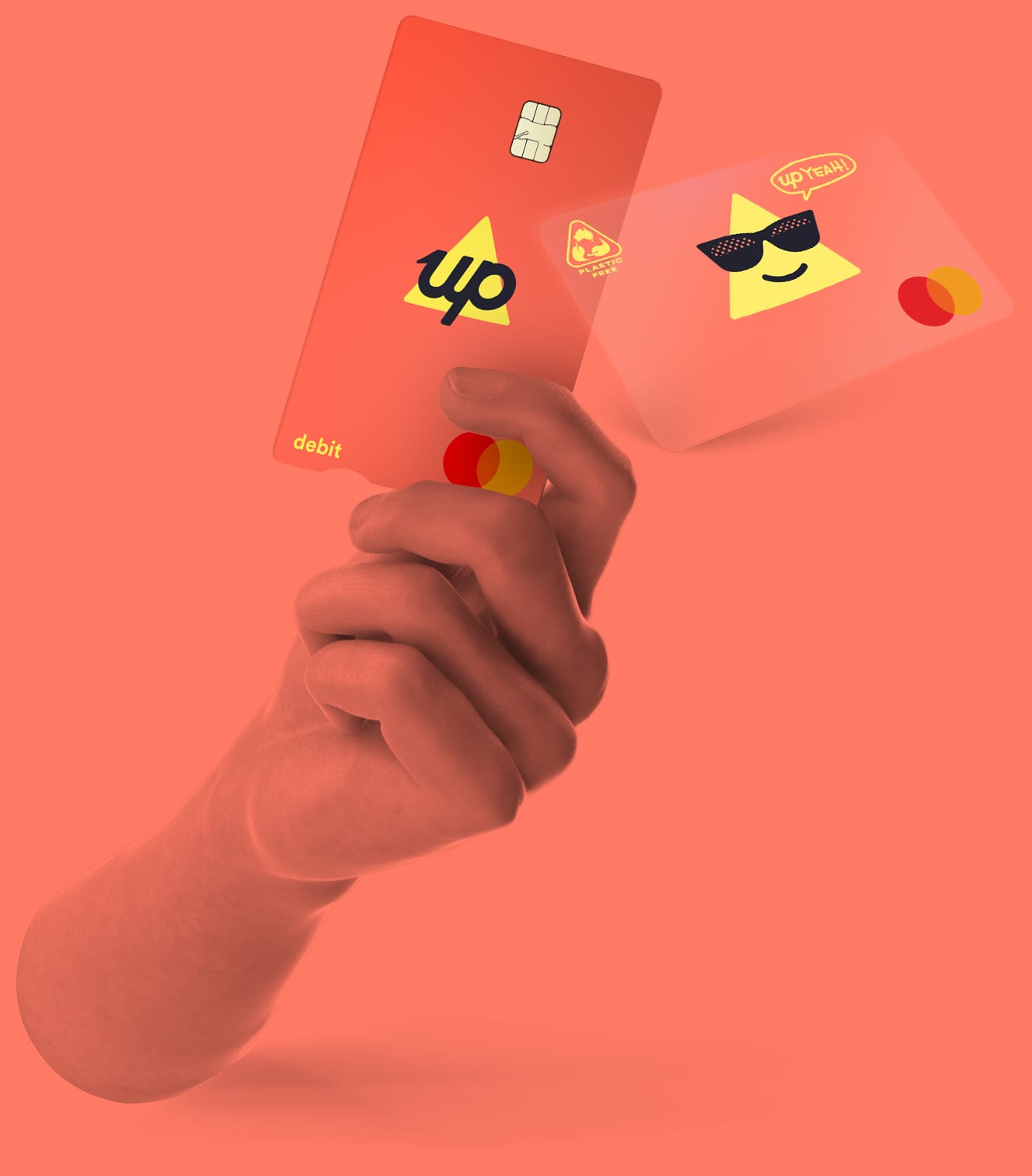 Zap Card.
Your Zap card is wired directly to your Up or 2Up account, perfect for buying and bill paying online, or charging up your Apple Pay, Google Pay or digital wallet of choice. No muss no fuss, no waiting for the postie. It's ready to go.
If you do need a physical card, just order in-app and it's yours. You'll get a second card number and a card you can use to travel or withdraw cash from ATM's.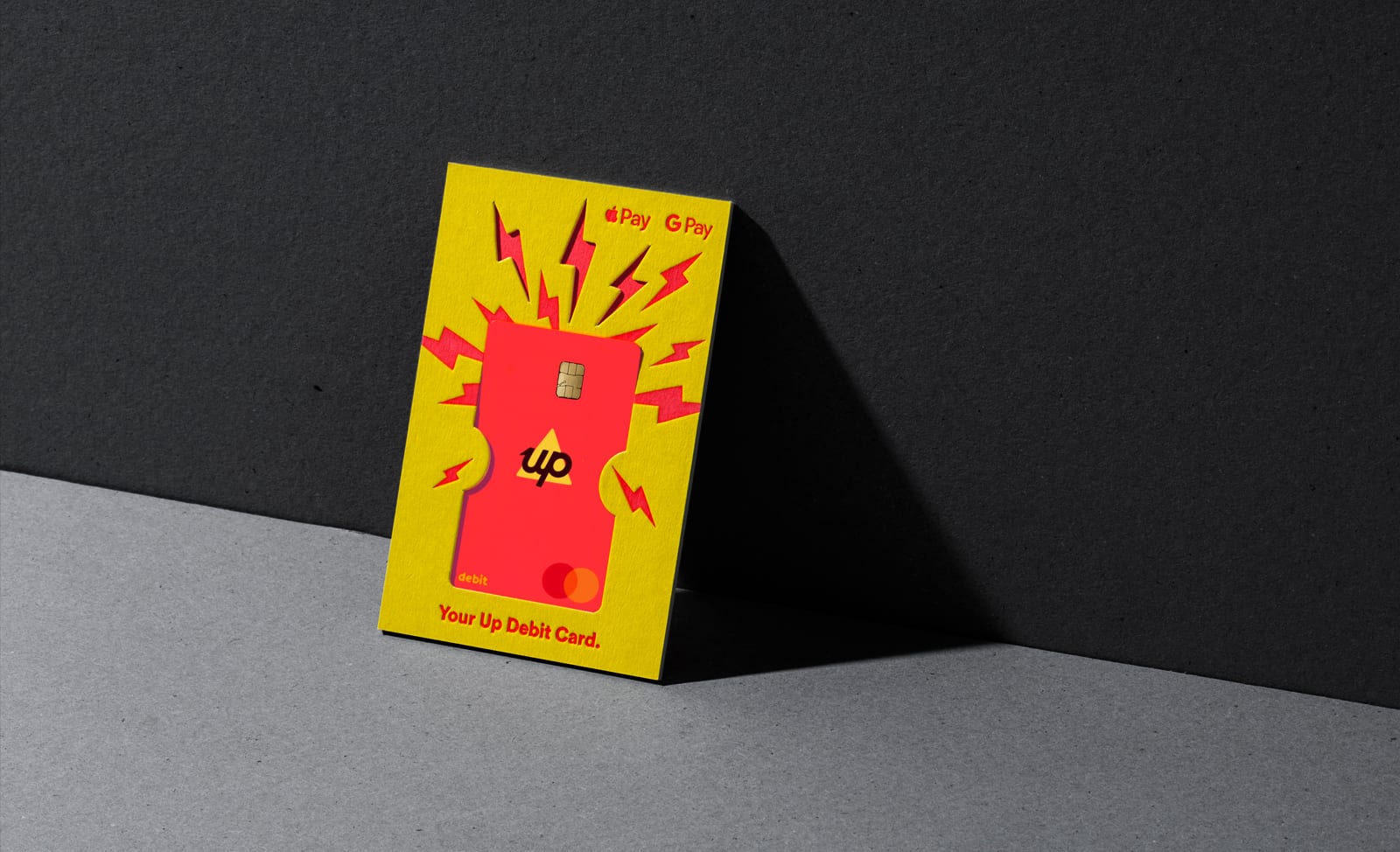 Card Details in Hand
Get your card numbers instantly in-app. It's easy and secure to access your card number, expiry and CVC.
Making a quick buy online? Copy and paste to make sure you never enter payment details incorrectly again.
Zap Card gives you these instantly upon sign‑up.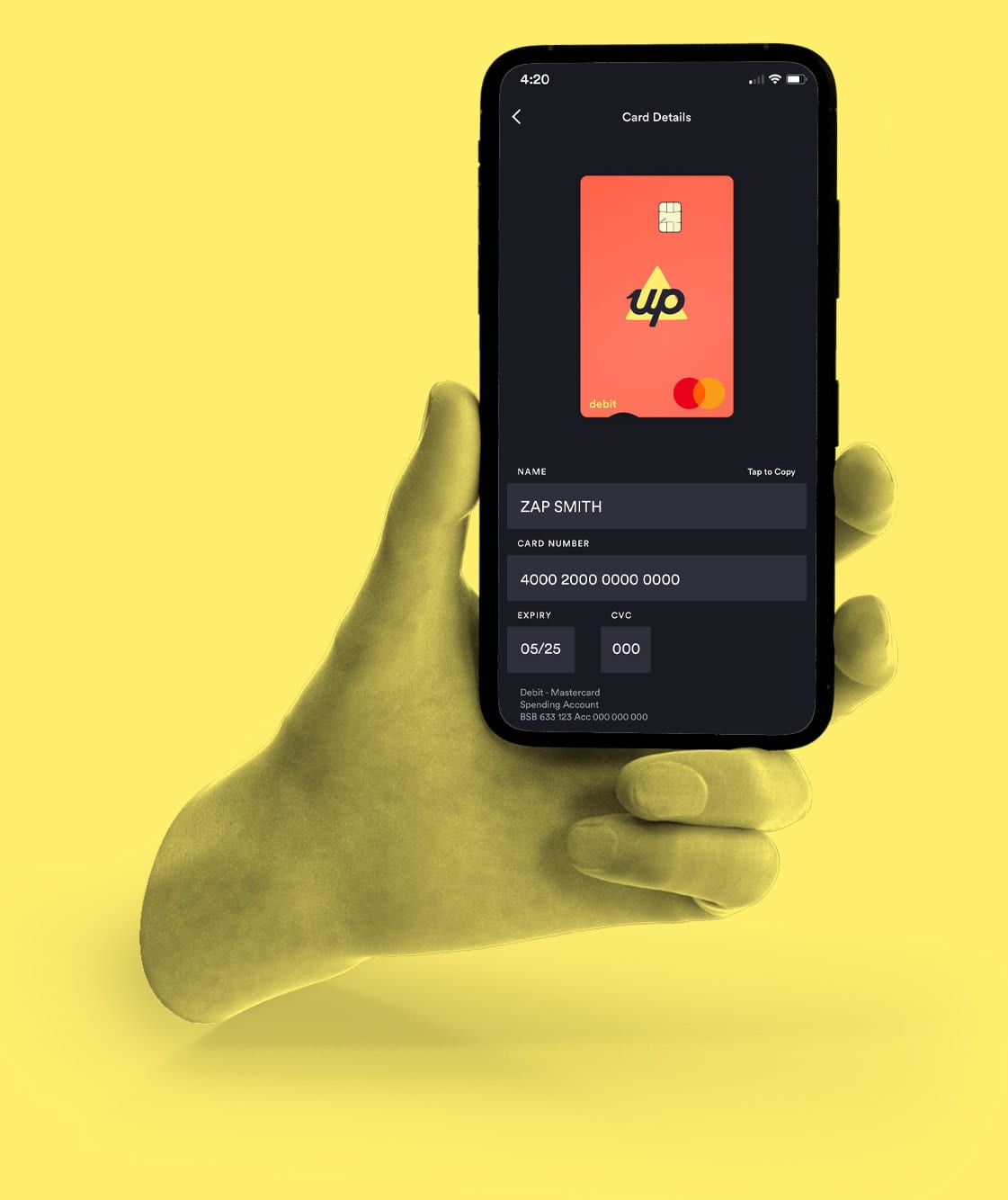 Card Controls
Disable And Enable Your Card
False alarm? Not. A. Problem. Disable and enable your card with one tap just in case you don't find your card wedged between the couch pillows.
Change Your Pin
Reassess your chosen PIN at any time. No need to head to an ATM. If your PIN gets found out, simple, just change it.
Configure Your Card For Max Safety
Enable or disable ATM cash withdrawals, online or in-store purchases in Australia and overseas, and contactless payments in just a few taps.
Report Card Lost, Stolen Or Damaged
Go ahead and grab that extra piece of mind. If your card should become misplaced or stolen you can cancel and order yourself a new one in seconds.