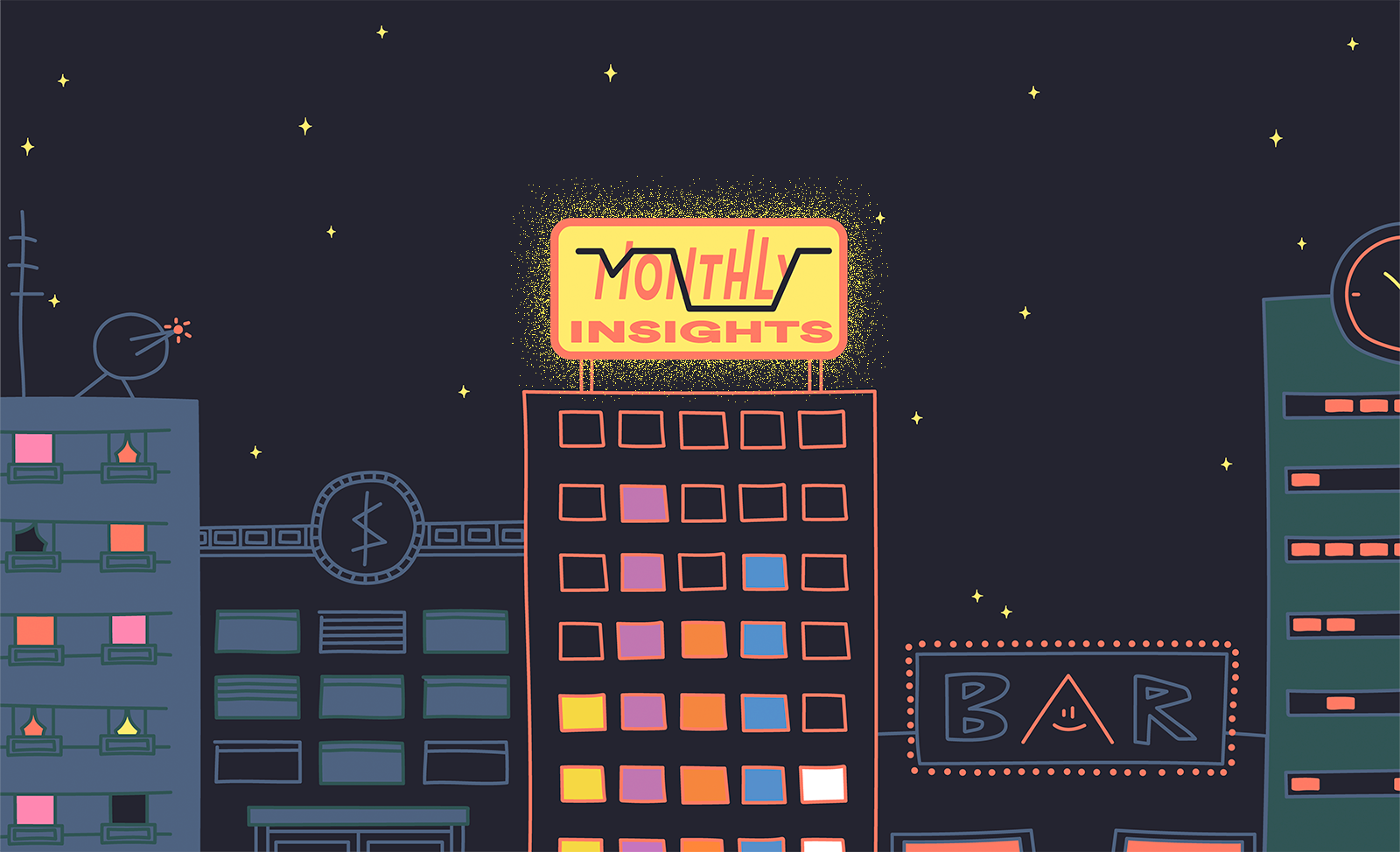 Insights have always been a massive part of Up.
We want to help you understand what your money's up to (and we want to understand ours too!) So from the get go, we've packaged Up with heaps of Insights.
So far they've worked on a simple monthly basis, but that might not be how your money works. Maybe you get paid weekly, or every fortnight. Maybe your pay cycle starts on a Wednesday afternoon and you'd like to spend and track to that rhythm.
Oooo, or maybe you'd like to export everything you tagged with "tax return" in the last financial year.
We got you!
Here's what's new in this release.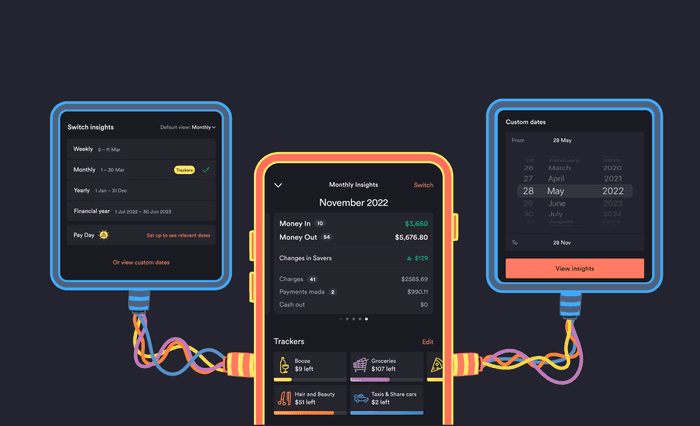 Custom Date Ranges
Insights are now custom-timed to you. That means you can see your spending and saving for the range you need, be it weekly, pay day, monthly, yearly, by financial year or over a range you select. Swipe left and right to navigate smoothly between timeframes and compare your spending.
You can always tap on the monthly header to see your monthly insights. For those that love them, they're still where they always were 💌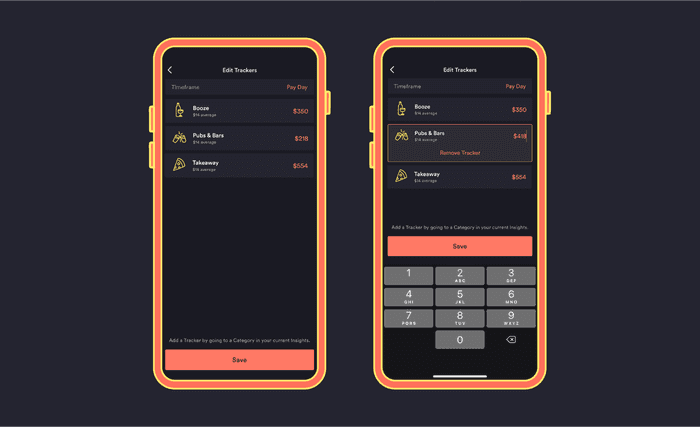 Tracker Timeframes
You can now choose the timeframe for your Trackers. Track your spending weekly, monthly or even between your Pay Days 🎉 Easily edit your Tracker amounts directly from Spending Insights so you can fine tune your budget in a pinch.
We'll keep sending you progress updates letting you know how you're doing, and hit your phone with wrap up notifications as you transfer between Tracker periods.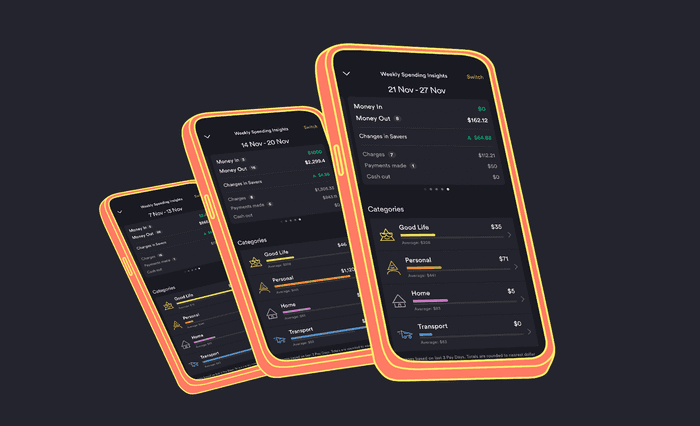 Power Tags and CSV Goodness
All this custom love means that you can see tags and run exports based on your custom timeframe, too. Want to see what last year's reno work cost, or pull down three months of expenses? We got you.
Summary Updates
We simplified, removing the weekly summary (the screen with the bar graph you could only see from that notification you get on Monday morning).
We'll keep sending the notification but it'll now take you to your insights for the past week.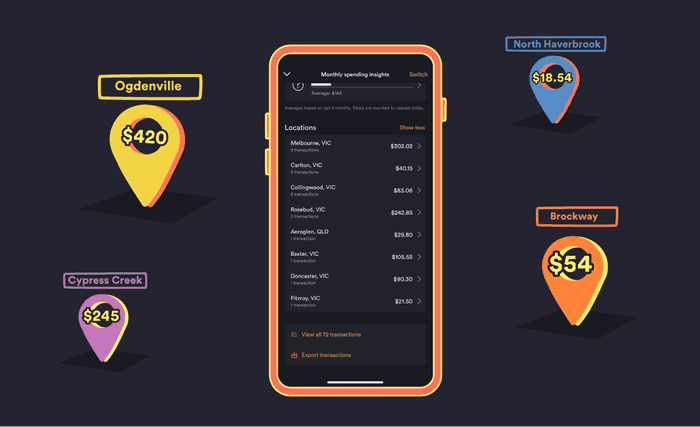 Be Everywhere All At Once All the Time with More Location Data
We used to show you the top 5 locations where you'd made at least 3 purchases.
Now we show you ALL of them. Tap 'Show all' and we'll reveal everything.
Sounds good, What's Next?
These upgrades aren't the end of our planned improvements. Actually this work lets us build what's coming next, including the ability to customise your insight notifications, and make some handy new notification types.
We hope you love this new rainbow of data just as much as we do. If you're curious about where Up is heading next, check out the Tree of Up – and we love getting your app suggestions via Talk to Us in-app!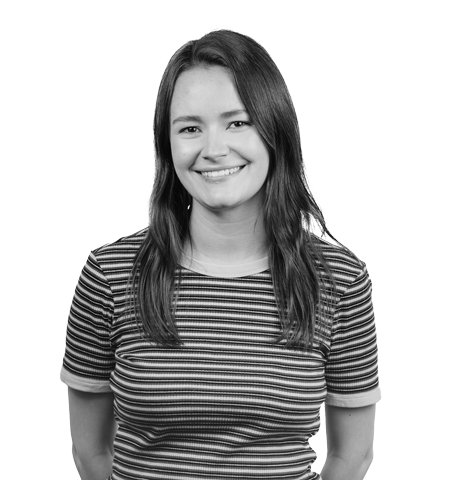 Get the gist
We'll swing our monthly newsletter and release notes your way.