The ABCs of Up — All the facts you need
Aug 16, 2021
Through word of mouth, peer-to-peer referrals and enthusiastic stories shared in coffee lines — "it's like getting a pay rise" — young Australians are leaving the big 4 behind and boarding the rocket ship Up.
From launch in 2018, Up has been a close partnership between Bendigo Bank and software company Ferocia. Together we had big ideas about how banking could be better for all Australians. And together we knew we could make it real.
Ferocia is a close-knit team with international experience building best-in-class tech for banks. Bendigo has banking know-how and a proven way to invest Upsiders' money ethically.
On August 16, just after Up announced it had grown to 400,000 customers in less than three years, Up co-founders and Ferocia owners Dom Pym and Grant Thomas announced the successful sale of Ferocia to Bendigo Bank, and the appointment of Xavier Shay as Up's CEO.
Up was already supported by Bendigo Bank's core infrastructure. Up will continue to operate as the same brand, run by the same people, with the same customer proposition, and Up customers will continue to have the same access to their account as they do today.
Dominic Pym of Ferocia, said "Our partnership with Bendigo and Adelaide Bank started back in 2012 with an objective to re-imagine banking. When we launched Up in 2018, we set out to disrupt the industry by building a completely different experience through a technology-led banking, not bank-led technology approach."
"The launch of Up ushered in a new digital banking age through a unique fintech and bank partnership. With a vision to be Australia's number one consumer lifestyle brand, the time is right to scale Up through a deepened relationship and new product offerings from the Bank, whilst bringing Ferocia's expertise to rest of the Bank's highly engaged customer base."
Up might be the biggest challenge to the big 4 you've never heard of. Read on and get to know us better.
Meet Up
Never heard of Up? Up is a totally digital, completely reimagined banking experience. It lives on your phone and has attracted a cult following.
Up was launched in October 2018, as the first mobile-only banking app in Australia. We've since grown at rocket speed to over 400,000 customers today. We're already among the top 10 most trusted banking brands in Australia, and along the way we launched unique features like Upnames, conversational payments, and 2Up, developed ground-breaking integrations with Afterpay and Wise (formerly TransferWise), and were the first bank in Australia to support instant digital wallets.
2017
Family and friends
Merchant identification
Upcoming payments
2018
Public launch
Instant Apple Pay
Conversational payments
2019
World first partnership with AfterPay
100,000 Upsiders
Apple Watch integration
2020
250,000 Upsiders
Upnames (personalisable PayID)
Public API, allowing Upsiders to use their own banking data
Exclusive partnership with Wise (formerly TransferWise)
Saver Pools, bringing digital money to life
2021
400,000 Upsiders
Payment Requests
2Up, joint accounts reimagined
Pay Day, a new kind of bank balance
We're still laser-focused on building the best digital banking experience on earth. We still support Upsiders with live in-app, human chats. The team shares lunches and bike rides, and will not let anyone win at Mario Kart. Ferocia is listed as one of Australia's Top 10 Technology Best Places to Work (AFR BOSS).
Meet our CEO
Experienced technology leader Xavier Shay has been appointed CEO of Up, to spearhead the next phase of growth.
Xavier has a deep understanding of both financial technology and industry disruption. He spent nearly seven years in the United States building global fintech Square, where he most recently led their Payments Engineering and Analytics team. He was subsequently a leadership consultant for executive teams in the Bay Area, where he also developed and ran an Engineering Leadership course for Bradfield School of Computer Science. Prior to his move to San Francisco, Xavier led the development of a number of large commercial projects in Australia including at The Conversation, Clear Grain, and Redbubble.
Xavier returned home to Melbourne to join Up in April 2019. He has been instrumental in building and scaling Up, as well as leading the award-winning, Australian-first integration with industry disruptors Wise.
Up By The Numbers
Highest rated banking app in Australia: 4.9 App Store, 4.7 Google Play, Aug-2021
Fast growing, with over 400,000 Upsiders: 58% year-on-year growth, over 90% new-to-bank
$3B has been deposited into Up's unique Savers.
Over $840m is currently held in Up deposits
Active customers averaged 30 purchases per month each during Jun-2021
Over 45% of active customers deposit $1k+ per month over consecutive months
86% customer satisfaction score (CSAT)
60%+ of growth from referrals (40% from Hook-Up-a-Mate alone): Up is better with mates, and built to share.
Internationally, Up's early growth was faster than Monzo, Revolut, and Starling, all darlings of the UK neobank sector – Up grew to 100k customers quicker than those international neobanks (~8 months) and Australia has less than half the UK population (25m vs 65m).
Tools that Work for a Generation
Up is winning young customers away from the big 4, at speed. Most Upsiders are under 26 years old, and they've deposited over $7b into Up in less than 3 years.
Up is winning the war for engagement with smart, fun product design care of Head of Product Anson Parker. Young Australians want more help with managing their personal finances and budgets, and they've found that help at Up. Over 25% of active Upsiders log in 100+ times per month and 40% log in >50 times.
85% of customers who joined Up in 2020 built savings - despite the challenges of COVID. With a focus on savings and insight tools, Up offers determined young Australian savers a refreshing alternative.
Upsiders have saved over $50M with Up's Round-Ups - which Up lets customers boost by up to $10 to turbo-charge their savings.
Set To Accelerate
Up recently launched 2Up, a new take on joint accounts that's better suited to modern relationships – and Pay Day, a new kind of bank balance. Pay Day matches upcoming bills against pay dates and allows Upsiders to see only the money available to freely spend.
In July 2021, Up added home loans to the Tree of Up, the infamously transparent roadmap. Over 30% of Upsiders are already using Up to save for a deposit.
The Up team famously deploys on average more than six times a day, unheard of in banking, and unusual even amongst global tech companies. With the added firepower of this new investment, the rocket ship Up has been set to turbo.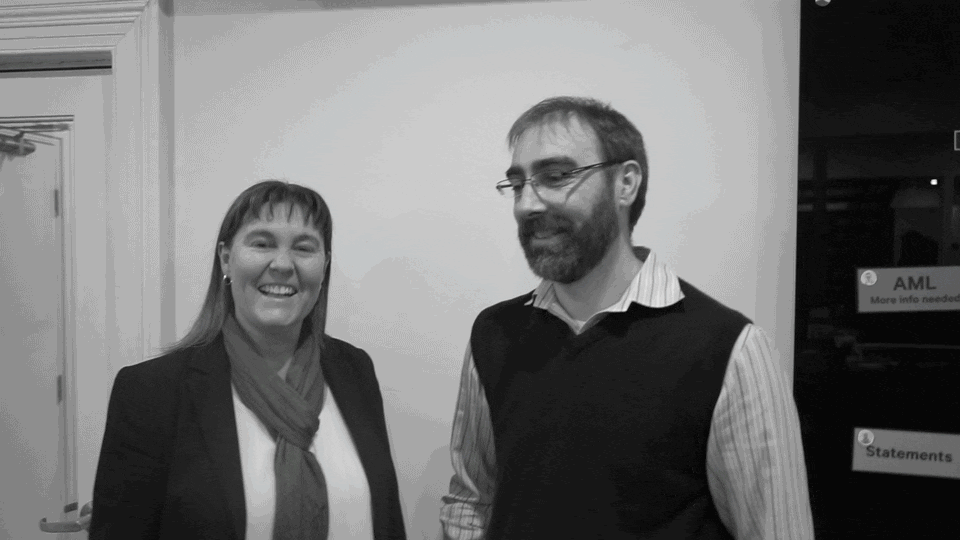 We're not done (we never will be).
First mobile-only banking platform in Australia
First banking app with instant digital wallet in Australia, including Apple Pay, Google Pay, and Samsung Pay (Up also supports Garmin Pay, and Fitbit Pay)
First bank in the world to offer instant Apple Pay provisioning with Apple's iOS 14 issuer extensions for Wallet
First and only partner integration in Australia with Wise, offering Australia's cheapest and fastest international transfers
First bank integration globally with Afterpay, giving you total visibility over your financial commitments
First cloud-hosted retail bank in Australia, and the first in the world with the carbon neutral Google Cloud Platform
First to openly share a banking API with customers. Your data is yours.
Mozo's Expert Choice: Regular Saver, Exceptional Everyday Account, Excellent Banking App & Banking Innovation 2021
AFR Boss #8 Technology Best Place to Work in Australia 2021 (Ferocia)
Finder's 'Digital Disruptor of the Year' 2020
Finnies 'Best Partnership' 2019 and 2020
Customer love