MIFF 2020
Up Froths MIFF 2020
Up is stoked to announce that we're a Major Partner of this year's Melbourne International Film Festival. In a critical time for keeping the arts alive and for making inside-time = awesome-time, we're offering our support to the festival, to artists, and to you.
Up Yeah MIFF
MIFF is Australia's biggest film festival, an Aussie icon and a critical supporter of emerging artists. MIFF values creativity, exploration and challenging what's gone before, and so do we. We are proud to support its unique mission - building an enlightened, engaged society through film. You'll feel Up's vibe across MIFF's programming this year with our very own movie trailer featuring across 68½% of the curated program.
As an entirely digital festival this year, MIFF 68½ will bring the story of the world and the magic of cinema to homes all across Australia. We hope that its curated program of new-release films helps you discover something new about yourself or the world around you.
All Upsiders get MIFF Discounts
All Upsiders can get a cool 15% discount on MIFF tickets this year. We'll be in touch shortly with your exclusive Upsider code. Join us and see the world through the magic of film, not the magic of going outside.
We'll also be sharing free talks with filmmakers and more throughout the festival: hold tight, there's more to come.
We're also proud to be MIFF's 'Presenting Partner' (ooo, fancy) for 'Ellie & Abbie (& Ellie's Dead Aunt)' an incredibly sweet comedy-drama about family, acceptance, generational difference and the rollercoaster of adolescence, with nuggets of Australian LGBTQIA+ history thrown into the mix.
Need to have a bit of a laugh, a bit of a cry, and maybe fall in love a little bit? Yeah. We know. Us too.
Check out the MIFF 2020 Program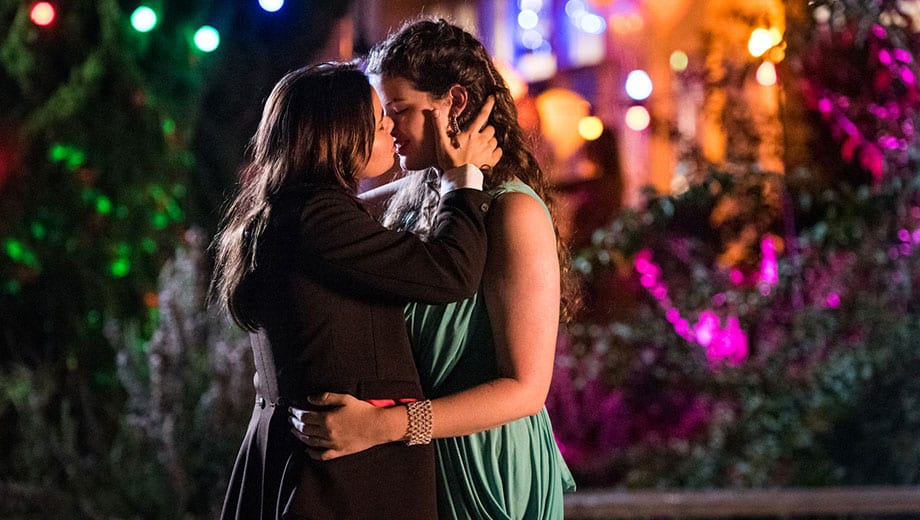 New around here? Upgrade to Awesome
If you're not an Upsider already, use the code MIFF when you join Up (invite code conditions apply), and we'll punt you $10. Buy a movie ticket whydontcha.
Learn more about why you should give Up a crack
Here's to happy endings, great nights in cinema, and artists who aren't afraid to be real.From Up with love.