MELBOURNE FRINGE 2020
Up is stoked to be a Festival Partner of the Melbourne Fringe Festival in 2020.
Melbourne Fringe democratises the arts through cultural democracy – empowering anyone to realise their right to creative expression. It supports the development and presentation of artworks by, with and for Melbourne's citizens.
We're stoked to announce we're a Festival Partner of the Melbourne Fringe Festival which will be held from 12-29 November 2020. We're glad to be able to support its amazing artists and an awesome festival for all Upsiders to attend (virtually).
Up for Festival Artists
Up For Festival Artists
2020 has been less than great for many artists and the Arts in general. We've designed our partnership to help you save for your festival funds while giving Up a try on the way.
Our hope is that by leveraging our partnership you're free to create your creations and sprinkle our lives with pixie dusts of joy.
Kickstarting Your Festival Fund Savings Account
Every artist registered with the Melbourne Fringe Festival can kick start their festival fund with $20 on us. All you need to do is join Up using the unique code sent to you by Melbourne Fringe. If you didn't get one, get in contact with the Festival organisers.
Think of it as Up buying the first ticket to your show.
Sign up is easy, the account is free and it only takes minutes. Join more than 725,000+ Upsiders and try the future of banking.
Just download the Up app on your device and follow the prompts to enter your invite code. In just a few minutes you will have started your Melbourne Fringe Festival funding journey and have one of the most innovative bank accounts out there.
Invite code conditions apply.
New Up customers only.
Artist invite codes expire 1 December 2020.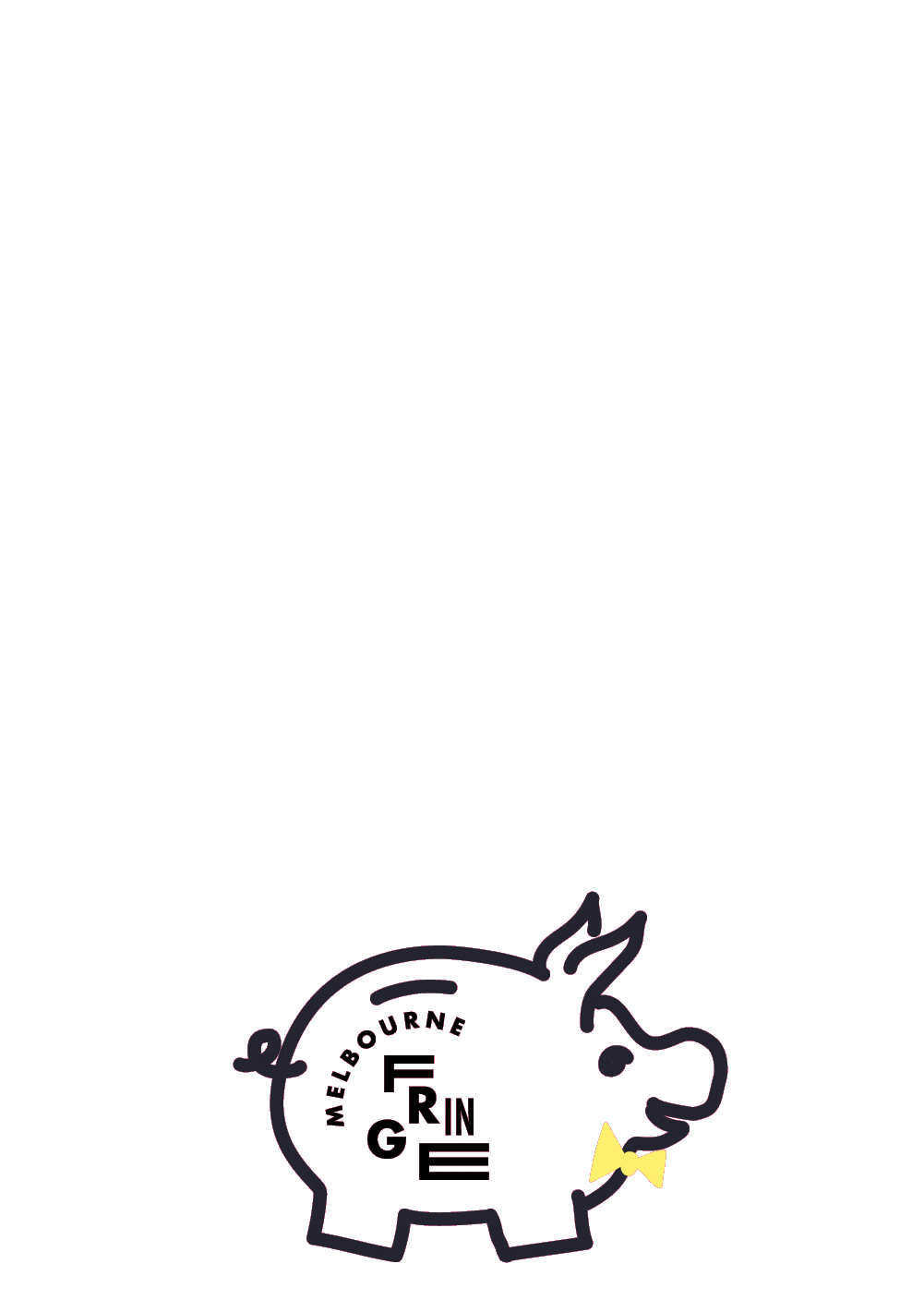 Funding Your Festival Kitty By Hooking Up Your Mates
It takes a village, right?
If you like Up (and we reckon you will) invite your mates to join and get up to $10 each! Sling them an invite through 'Hook up a Mate' and you'll both get $5 when they join. Get another $5 each after they make 5 purchases in their first 30 days as an Upsider.
A little here, a little there. Every bit counts! We hope this gets you on your way to paying for your Melbourne Fringe Festival registration fee… or maybe that glitter cannon you've been eyeing off… either or.
Hook Up a Mate conditions apply.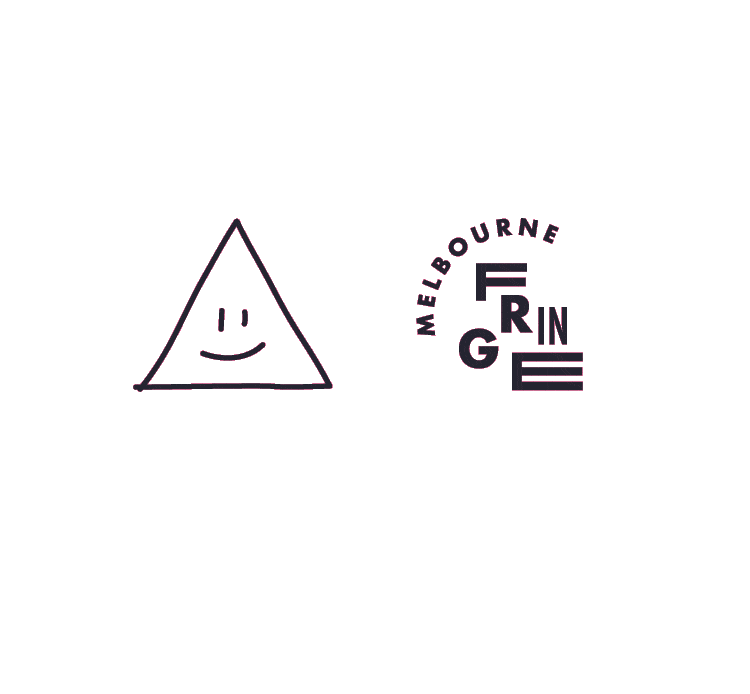 Funding Performances
Remember at the start of lockdown we said we'd make sourdough, learn Spanish, and knit next winter's wardrobe? Let's be honest – we didn't get as far as we'd hoped. But don't worry, because we've invited some of Melbourne's adventurous creatives to give you all the upskilling you need.
For five minutes each day of the Festival, a different Fringe artist will teach you something new. Some will be fun, some will be frivolous, some will be important and inspiring. Tune in to the Melbourne Fringe Facebook page daily at 1pm for these virtual tutorials and grow yourself without the pains.
Think of it as a Fringe Up-Skill.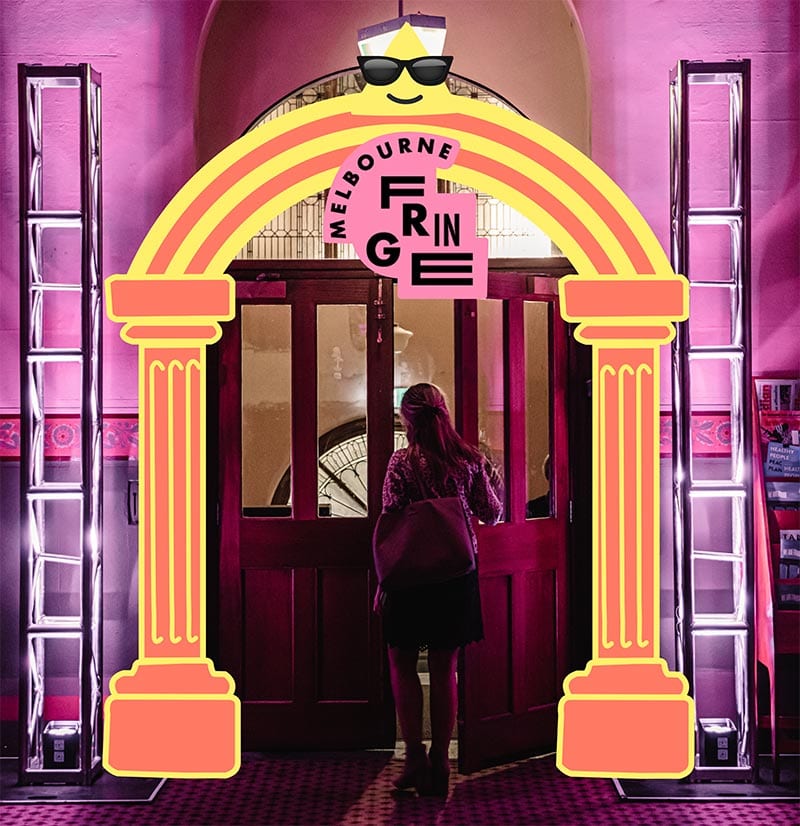 Fringe Hub, Melbourne Fringe Festival 2019. Photo by Duncan Jacob
Awards
What's Melbourne Fringe Festival without the awards recognising some of Australia's best talent. This year we'll be awarding:
$1,000 to the artist that wins the Up People's Choice Award

$500 to a voting member of the Melbourne Fringe Festival community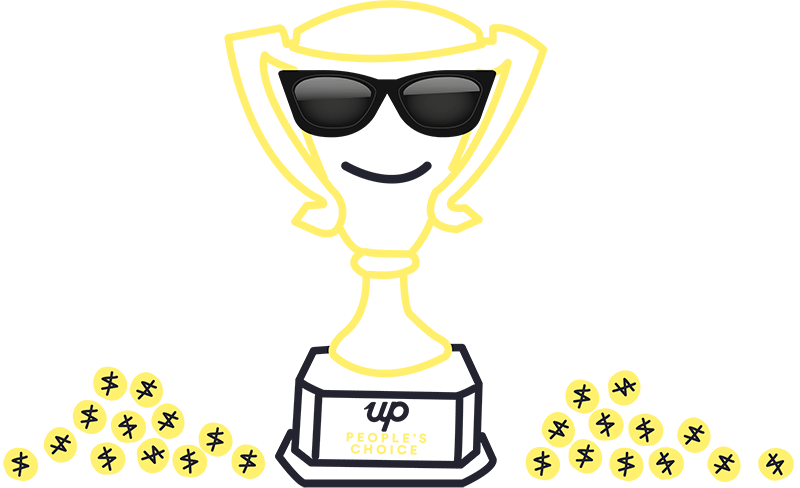 Can You Feel It?
We're super excited to see what you create and hope to meet you along your Melbourne Fringe Festival journey. We encourage you to explore whether Up's right for you and hope to partner with you soon.