HOW TO: COLLECT CASH FOR A CHRISTMAS PRESENT
Collect cash for a

Christmas present
So you've volunteered to organise a group Christmas pressie for someone you love. Nice one!
Up gives you some really simple ways to collect money from mates, keep track of who's paid and who needs a bit of a nudge, and then keep the money you collect separate and safe, away from your other cash.
1. Set Up Your Savers
Let's say you told the fam that if they put in money, you'd pick out some extra nice earrings for Mum. She's worth it, and you don't trust Aunty Maureen to choose.
Fire up a Saver called "Bling for Mum", and give it a goal of $200 for that pair you know will keep you in Mum's good books all year.
Learn how Savers work
2. Use your Upname or generated PayID to collect cash
3. Forward Those Funds
As the payments roll in, long press on each transaction in your Activity feed to "Forward" that amount. A list of your Savers will appear, and you can shoot those $$ straight into your "Bling for Mum" Saver for safe keeping.
That way, the money isn't hanging around in your main balance pretending to be yours. And you can see how much you've collected at a glance. You'll know when it's time to head to the shops.
Learn about Forwards
4. Head to the shops or order online
Yes! Everyone's paid and it's time to get shopping.
You pay for the surprise (Up lets you use Apple and Google Pay straight away), but that money has come out of your main account instead of the Saver you set up.
Things are out of kilter - you're out of pocket, and your "Bling for Mum" Saver is still full. Let's Cover that purchase to restore balance!
Use Google and Apple Pay straight away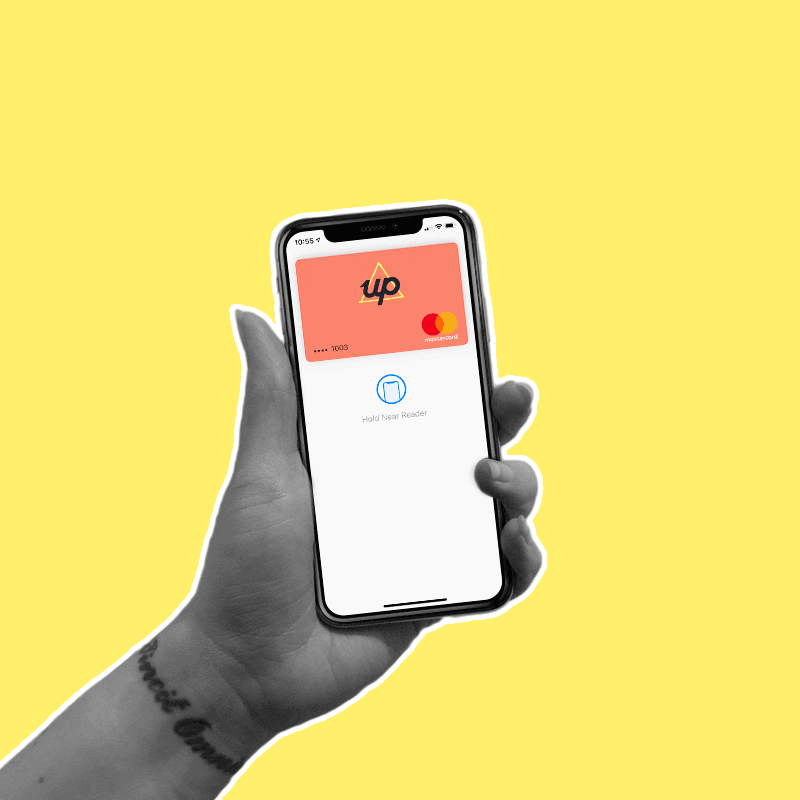 5. Cover To Restore Balance
Just like Forwarding, long press on the purchase notification. Now you can Cover the charge from your "Bling for Mum" Saver.
The exact amount of your purchase will be transferred from the Saver, back into your main account. Your balance, and your personal equilibrium, are restored.
Learn about Covers