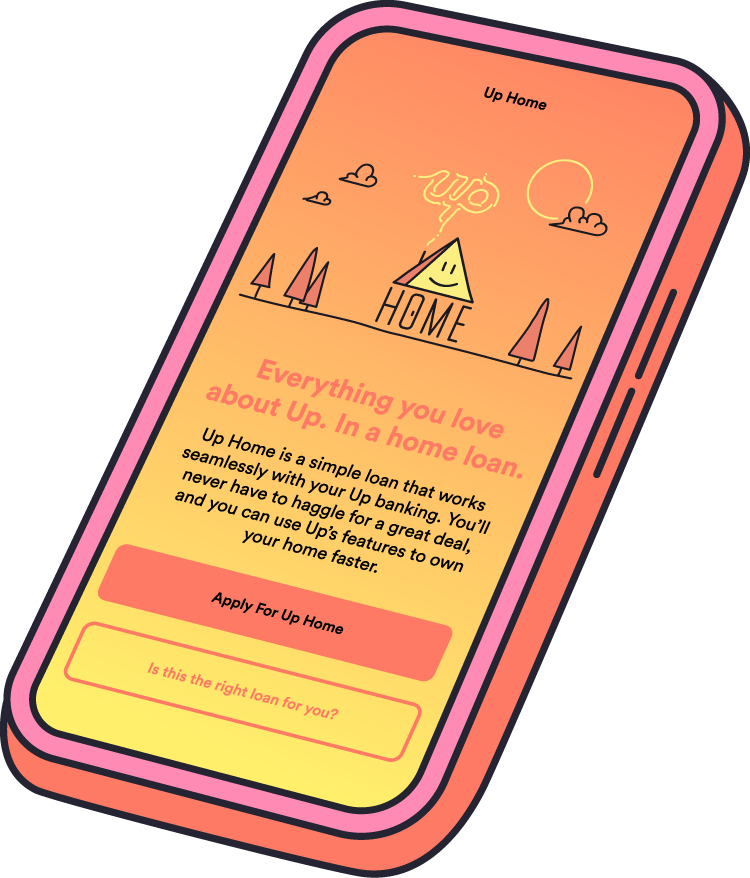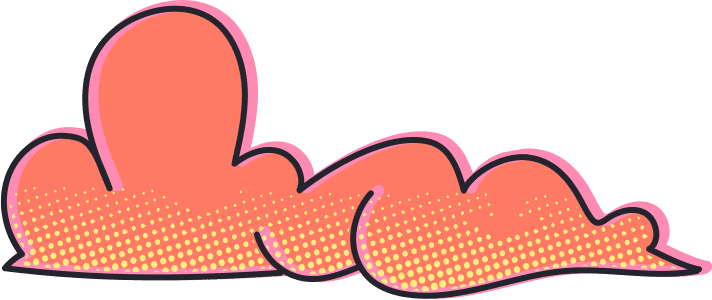 What you'll need
If you're invited to join the first crew of ace Up Home owners, you'll need to answer a few quick questions about yourself and your home. Have some ID handy as well as a general idea of your income and expenses.
What happens next?
While you're applying in-app we'll be automagically valuing your property, checking your details, running a credit check and validating your finances. If there's something the Up robots can't find, our team of real humans will pop in and help out.
Once you're approved, your loan docs will be auto-generated and sent to you. Sign and return them. Easy!
I didn't get an early access invite. When can I apply?
We'll be rolling out more invitations soon, promise. Keep an eye out in-app or through our monthly newsletter.
Fair rates. No sneaky fees
Our home loans are haggle-free, and we've ditched a lot of bank fee bollocks to make your loan cheaper. ℹ
How our fees and rates work
Stick with your Savers
Keep all your Up Savers, and see your money in one place. Savers automatically switch from earning interest to offsetting your loan.
What's the magic with Up offsets?
Own it on turbo
Shorten the life of your loan with Round Ups, Boosted Round Ups, Pay Splitting, and all the Up features you love.
Show me how to speed it up!
First time friendly
Start off with as little as a 10% deposit in metro and major regional areas.
Is Up Home right for me?