Easy Budgeting
Easy Budgeting
Get on top of your spending
Breeze Between Pay Days
Use your Up account to receive your salary and pay your bills. Pay Day will give you a "spendable balance" so you better know what you can safely spend before you get paid next. Let us do the math.
Explore Pay Day
Automatic Spending Categorisation
Understand your spending habits with auto-spend categorisation, weekly reports and insights into how much you spend at different brands and shops.
Learn About Spending Insights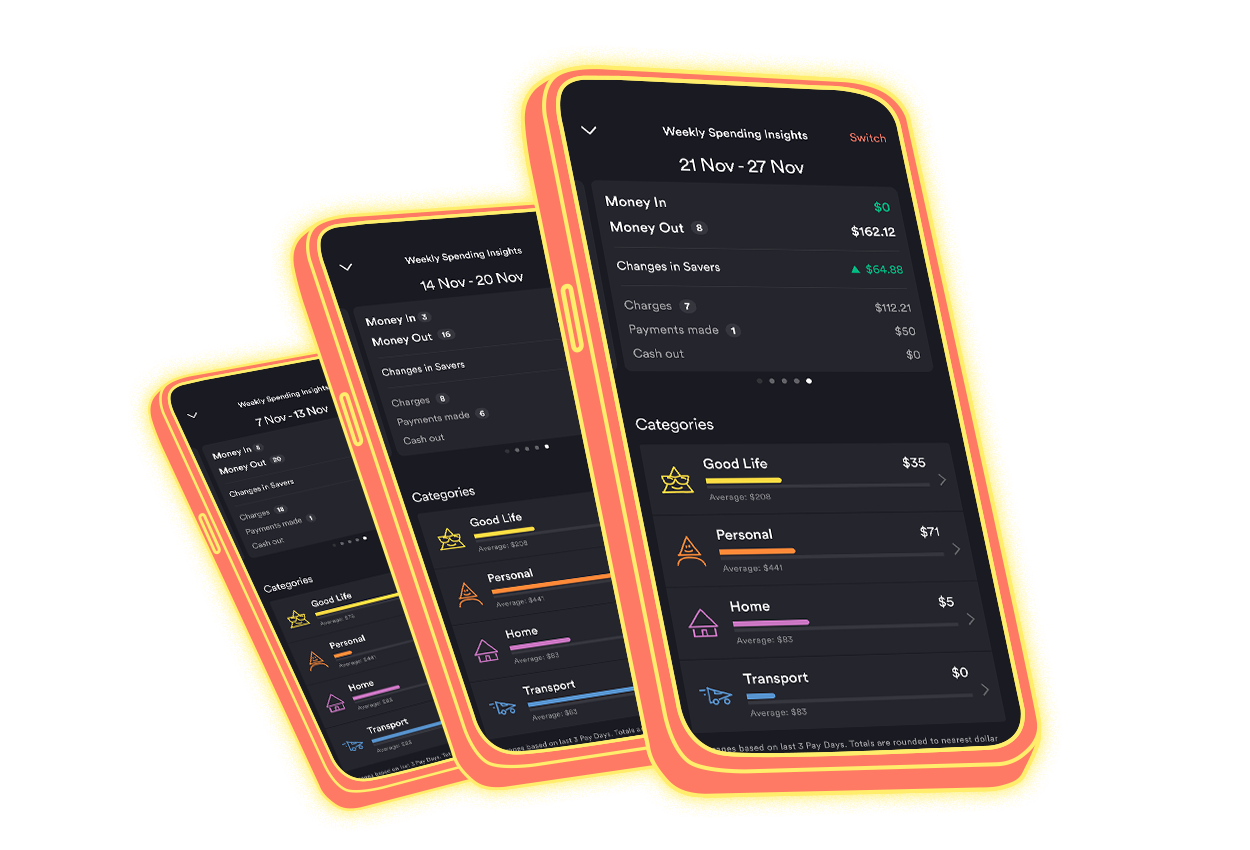 Easy Spend Tracking
Keep financially fit by setting multiple Trackers on specific spend categories. We'll take the wheel and flick you updates through Tracker notifications and our Zap homescreen widget, meaning you can stress less and avoid any monthly budget blowouts.
Find out more about Trackers
Upcoming Bill Prediction
Ever been caught off guard by a subscription you'd forgotten about? Just by using Up to pay for things like Spotify or Netflix you'll see recurring payments in Upcoming and get reminders when they're due next. Dodge those annoying late fees.
Understand Your Upcoming Bills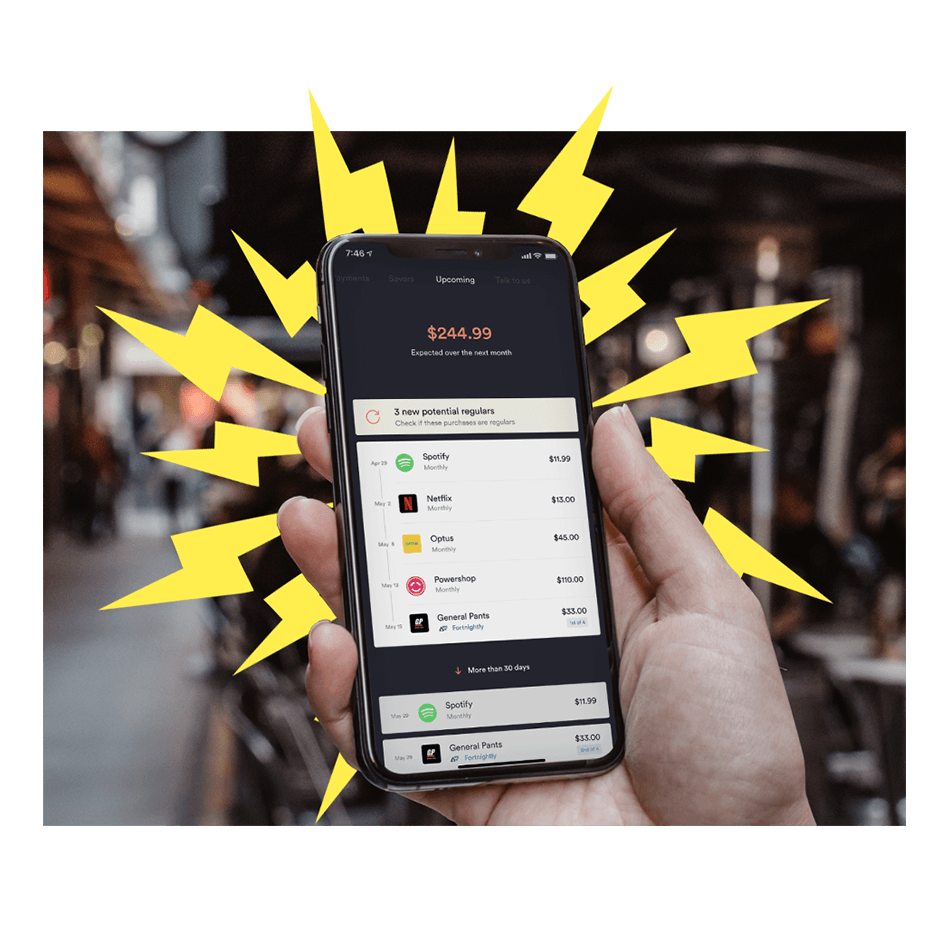 Demystified Transactions
Never wonder when, where or what that transaction was again. Up eliminates ALL CAPS BANKING and gives you a transaction feed you can understand.
Transaction Balance Notifications
Every time you buy something using Up - IRL or online - you'll get a push letting you know how much you were charged and how much you've got left in your account. Great for seeing if you've been overcharged and understanding how much you've got left to last you till pay day.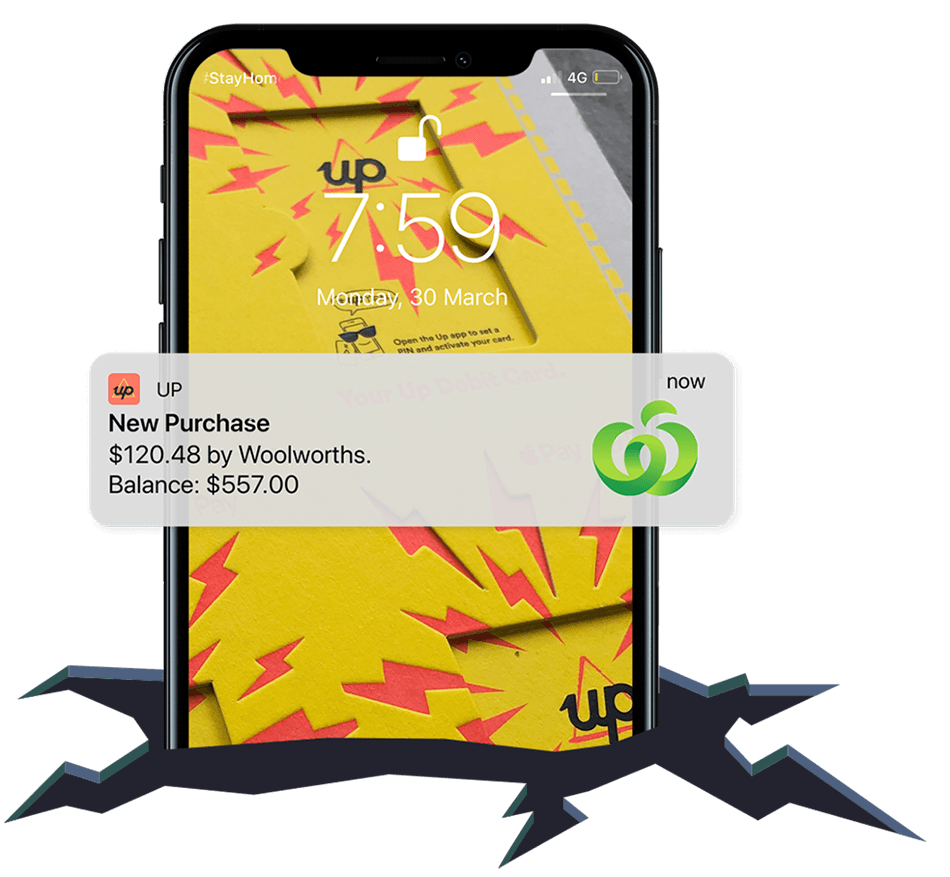 Save now, Maybuy later
Fresh new PJs and PS5s. New releases and once-in-a-lifetime gigs. The world is full of amazing stuff! But it's no fun to look back with regret on the less great stuff we bought in the rush of a sale or a late night scroll.
Welcome to Maybuy. A new place to save the things you crave and save up for them too.
Learn more about Maybuy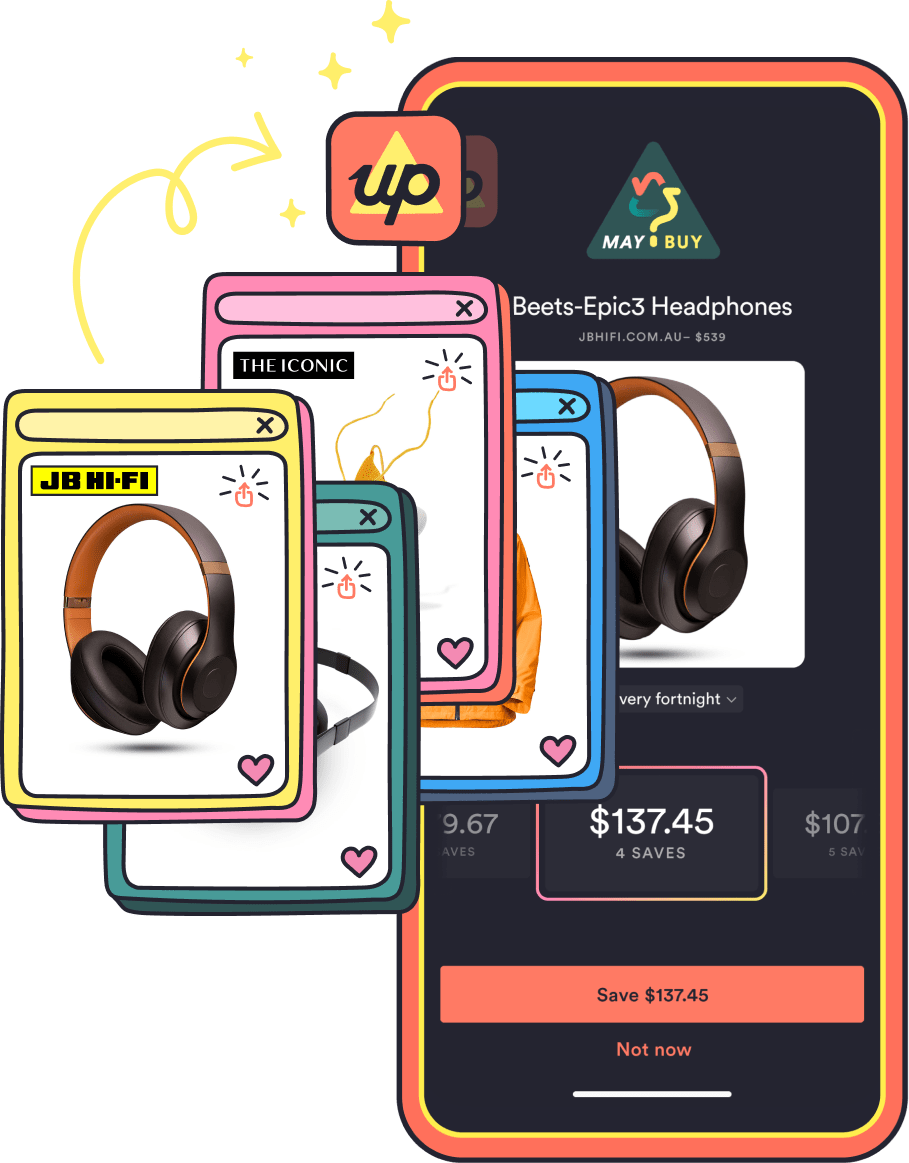 UpYear Review
UpYear is your very own personalised annual report. It's the easiest and most un-banking way to take a look back at your spending and saving data for the year that was.
Learn More About UpYear