Easy Saving
Smash your savings goals
Map Out Your Money Goals With Savers
Turn Your Cents Into Centuries With Round Ups
Get into a good savings habit without even breaking a sweat. Round Ups take your purchases and kicks them up to a nearby amount of your choosing, putting those extra cents into the Saver of your choice. It's amazing how quickly that spare change can add up.
Get The Round Ups Roundup
Time To Split
Never forget to put aside for bills or rent again using Pay Splitting. Set fixed amounts or percentages of your pay to send to the Savers of your choosing and it'll be transferred as soon as it hits your account, keeping it out of sight, out of mind.
Learn How To Split Your Pay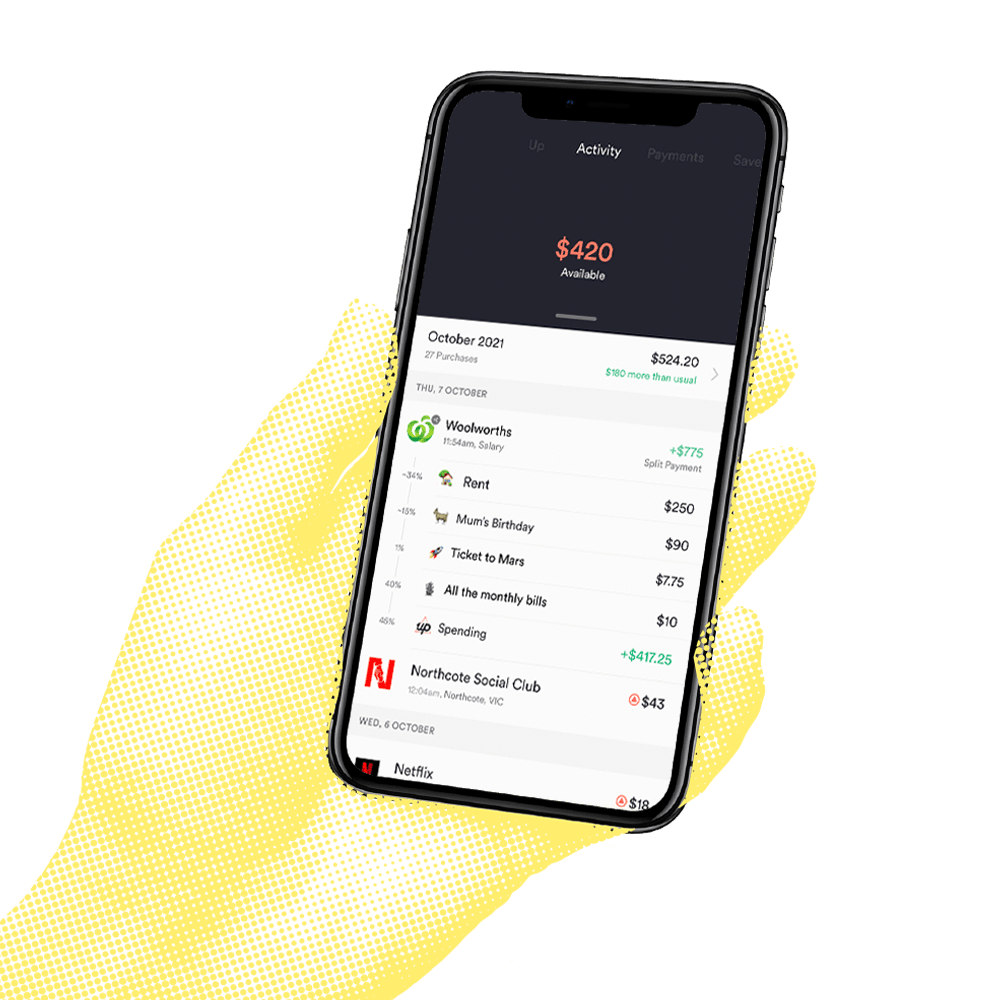 Covers & Forwards Make Budgeting A Breeze
You can forward an email... you should be able to forward cash the same way! No dramas. Say your mate pays you back, Forwarding lets you send that cash straight to the Saver it belongs, rather than accidentally spending it.
Covering allows you to use money in a Saver to cover the cost of a purchase. Say you've put aside cash for groceries. Cover purchases from the Saver that makes sense and keep control of your spending.
Learn More About Covers & Forwards
Pull To Save
Sometimes it's the little things that spark the most joy. We call this one Pull to Save. Pull down and we'll shoot your spare change to your Round Up Saver. Who says money can't be fun?
Explore Round Ups
Save your first $1000
Now is your time to shine. Saving $1,000 in a year is your challenge and Up is on your team.
Lock away a little each week. In a year you'll save a lot.
Join the Save Up 1000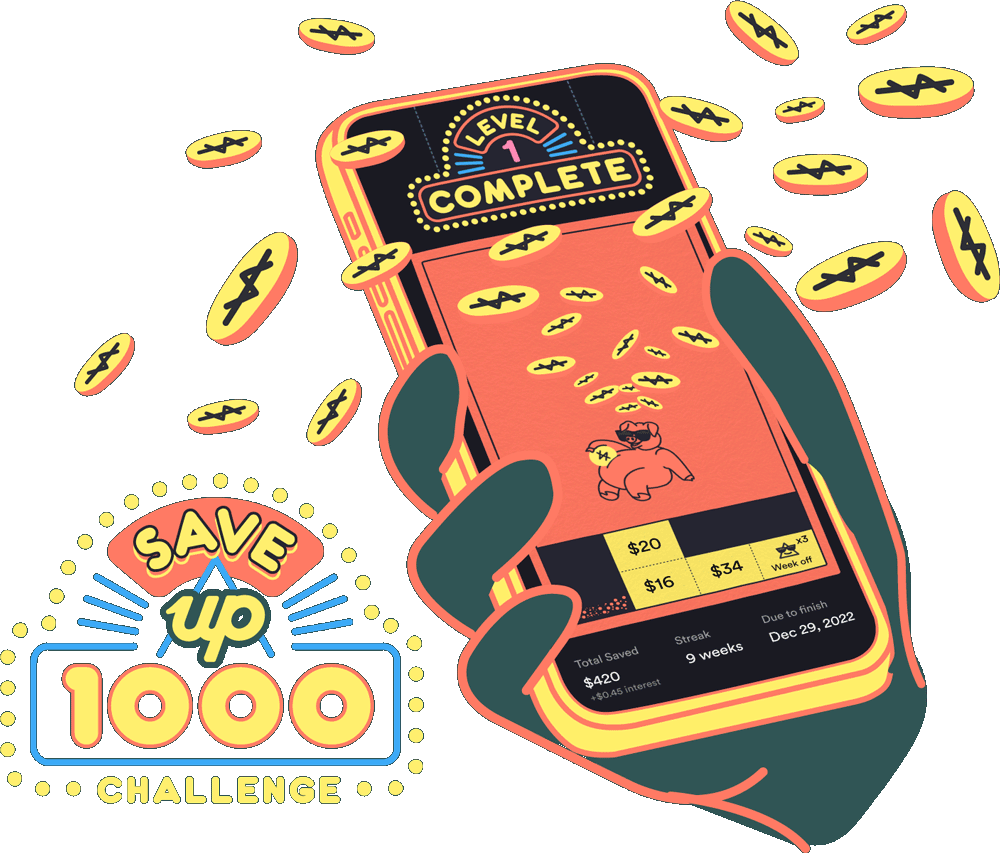 Save now, Maybuy later.
Fresh new PJs and PS5s. New releases and once-in-a-lifetime gigs. The world is full of amazing stuff! But it's no fun to look back with regret on the less great stuff we bought in the rush of a sale or a late night scroll.
Welcome to Maybuy. A new place to save the things you crave and save up for them too.
Learn more about Maybuy