FEATURES: SAVERS
Map Out And Nail
Your Money Goals
Instantly create Savers to help you get ahead of your goals, commitments, bills, a home ...whatever! Whether you're saving solo or with a second player, get there faster using Round Ups, Savings Boosts, Auto Transfers and Pay Splitting.
Get ahead on your savings with Save Up 1000 and, once activated by making 5 purchases each month, you'll earn up to % p.a.* across your Savers up to a combined balance of $1M.
*
Conditions apply
Save your first $1000
Now is your time to shine. Saving $1,000 in a year is your challenge and Up is on your team.
Lock away a little each week. In a year you'll save a lot.
Join the Save Up 1000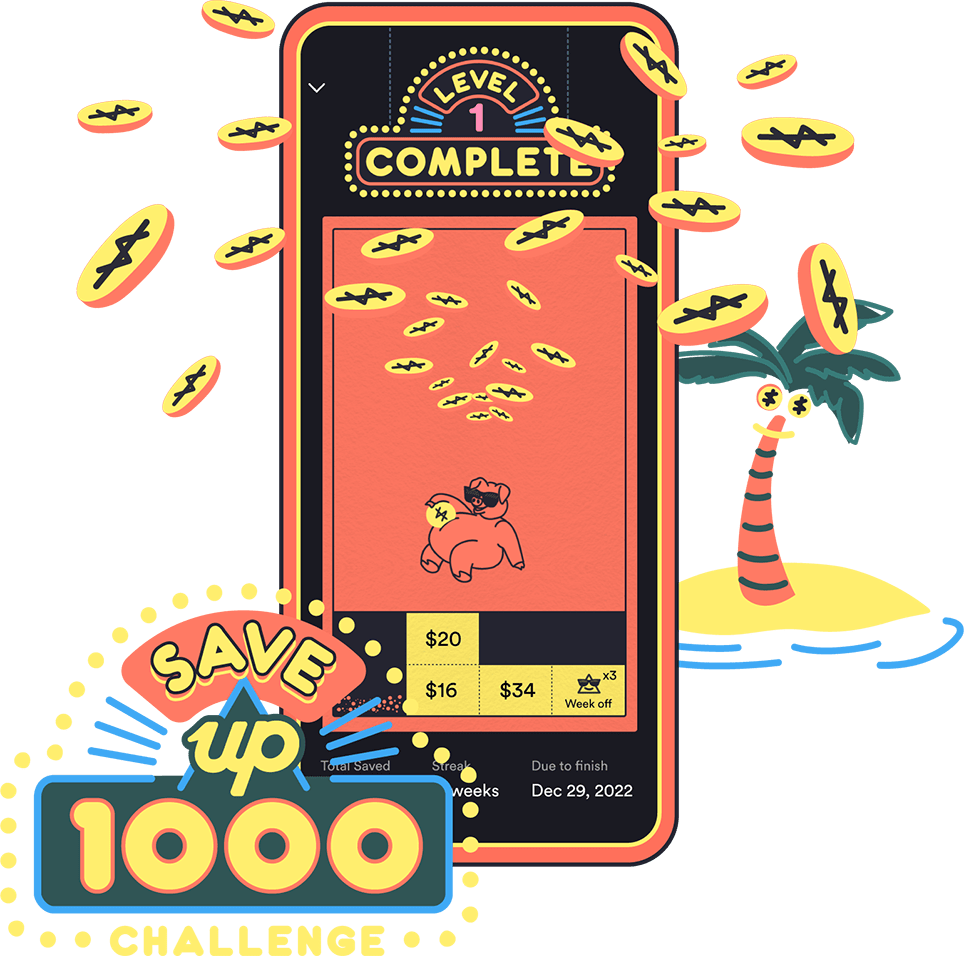 Remove the weight of self‑control
Use Locked and Hidden Savers to ensure your money stays safe or hidden away till you hit your ultimate goal. Think you need that money now? Locked Savers give you a three hour delay to give you time to reconsider, or your 'accountability buddy' can unlock it earlier for you.
Learn why we built Locked Savers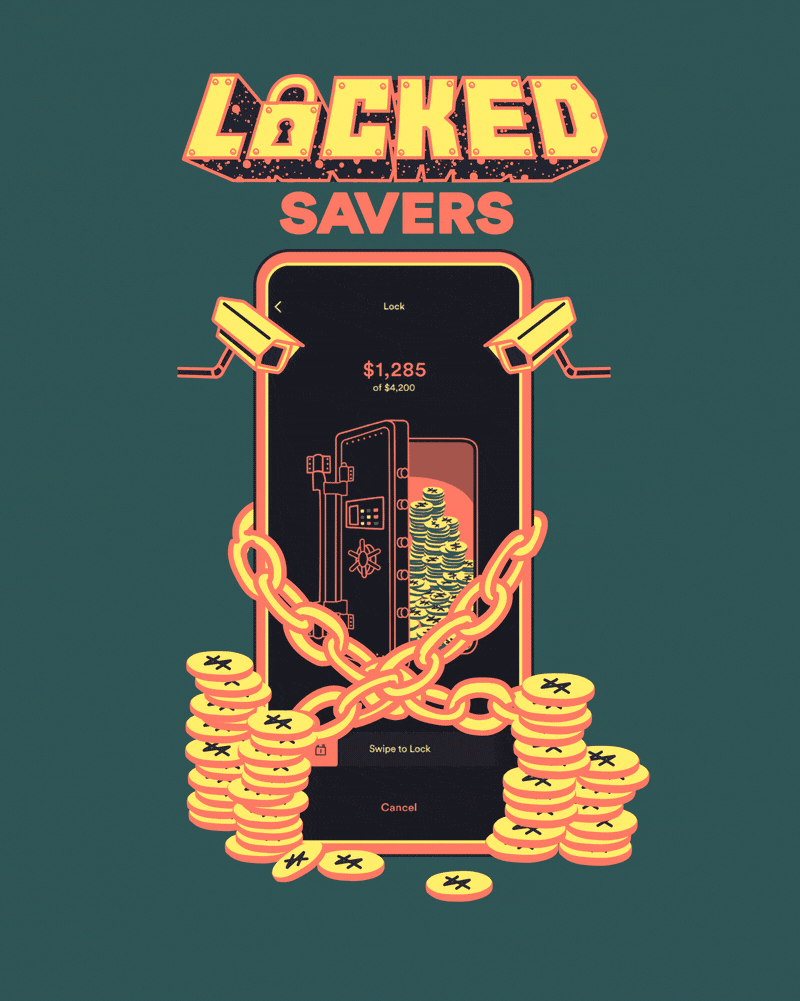 Out Of Sight Out Of Mind
No matter what your savings goals are you can automate them with Split Payments. Simply turn it on and adjust the percentage of your pay you want to send into each of your Savers on pay day. It's as easy as that!
Learn how Pay Splitting works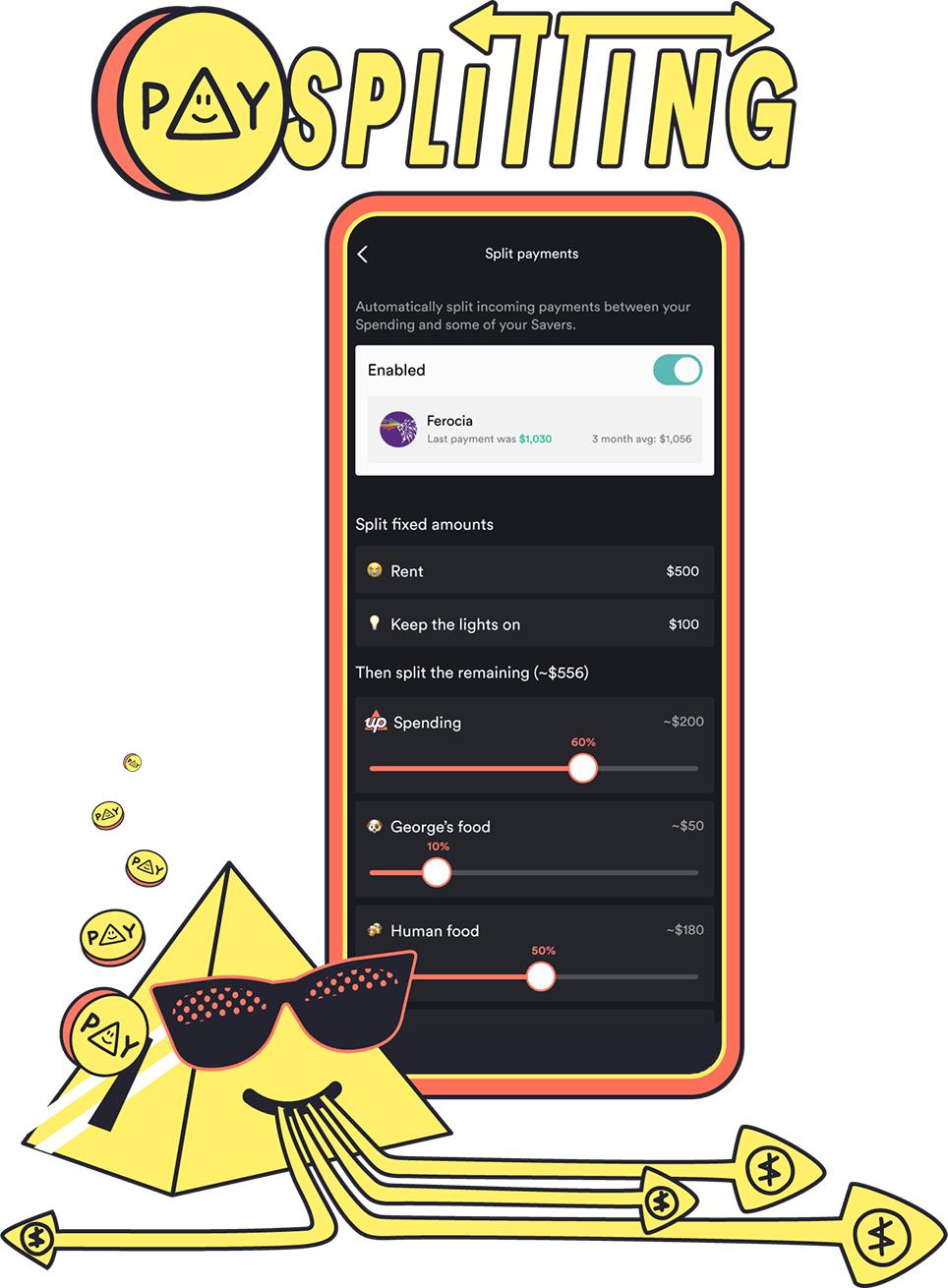 Join forces with your second player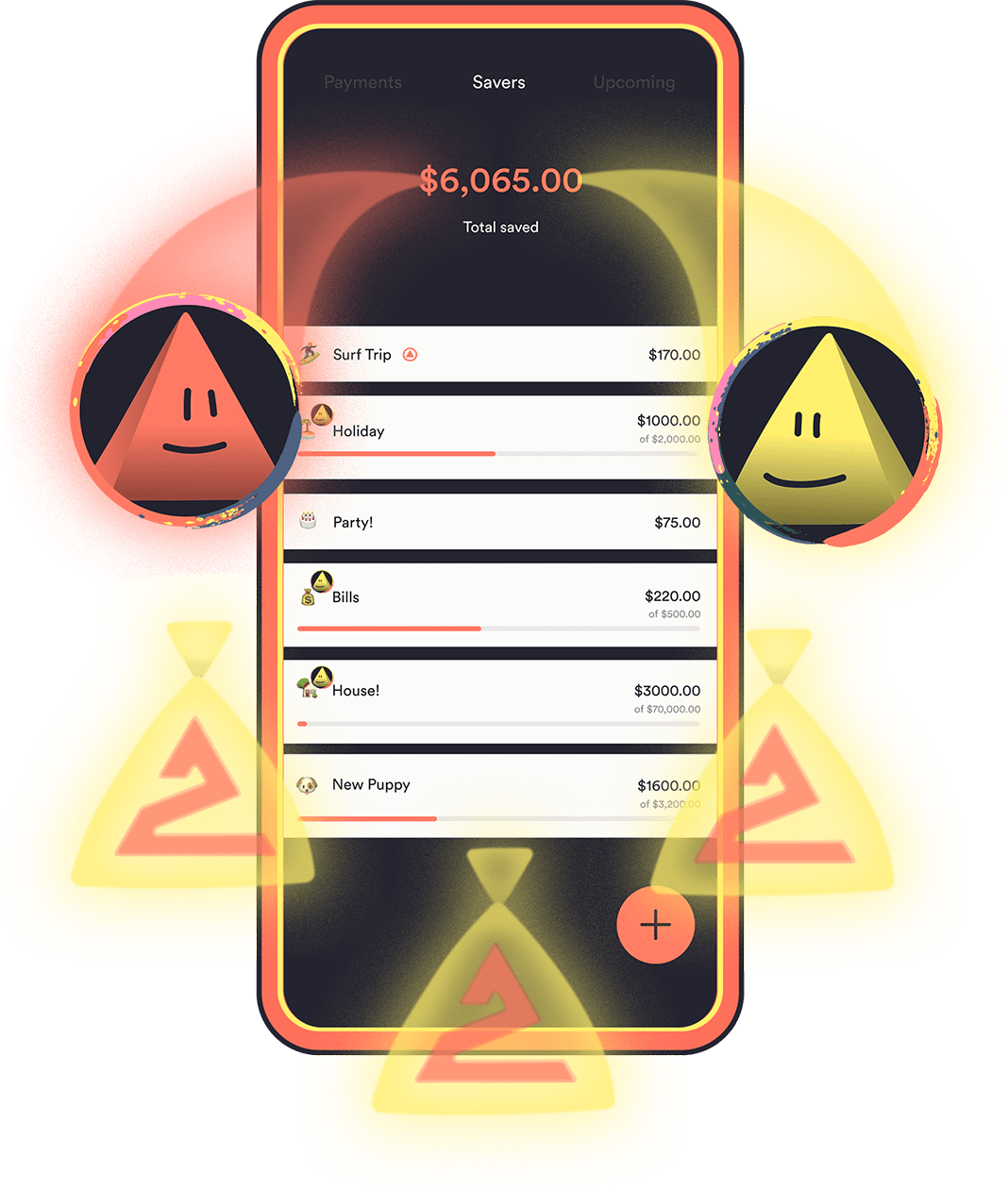 Save for a home deposit with Up
Want your own place someday? Home Deposit Savers show you where you're at, how much you need, and how long it will take to save.
Learn about Home Deposit Savers
Kicking savings goals: The Up Banking App makes it very easy for me to set saving goals, implement ways to achieve them.
App store review by Maj434511