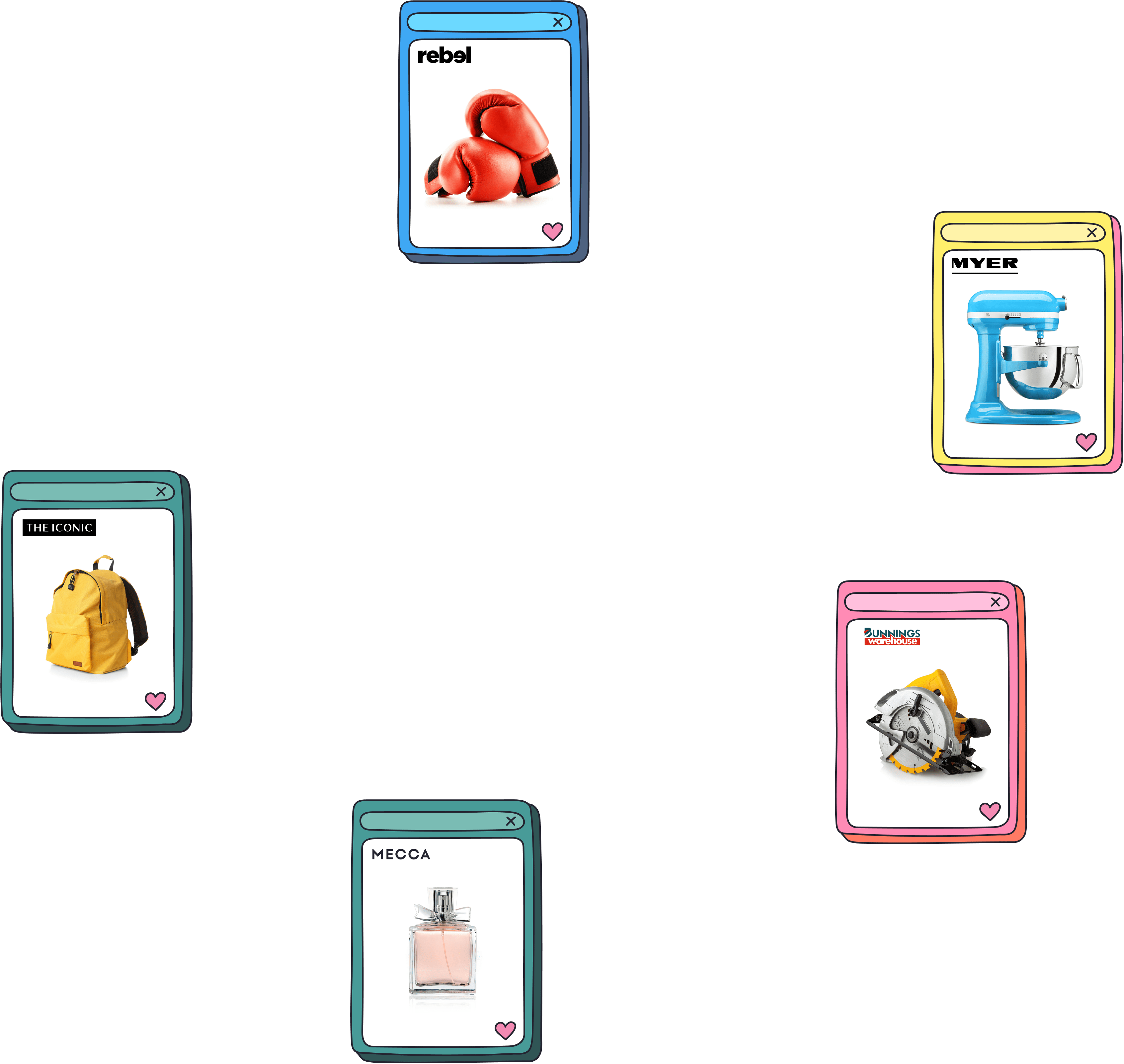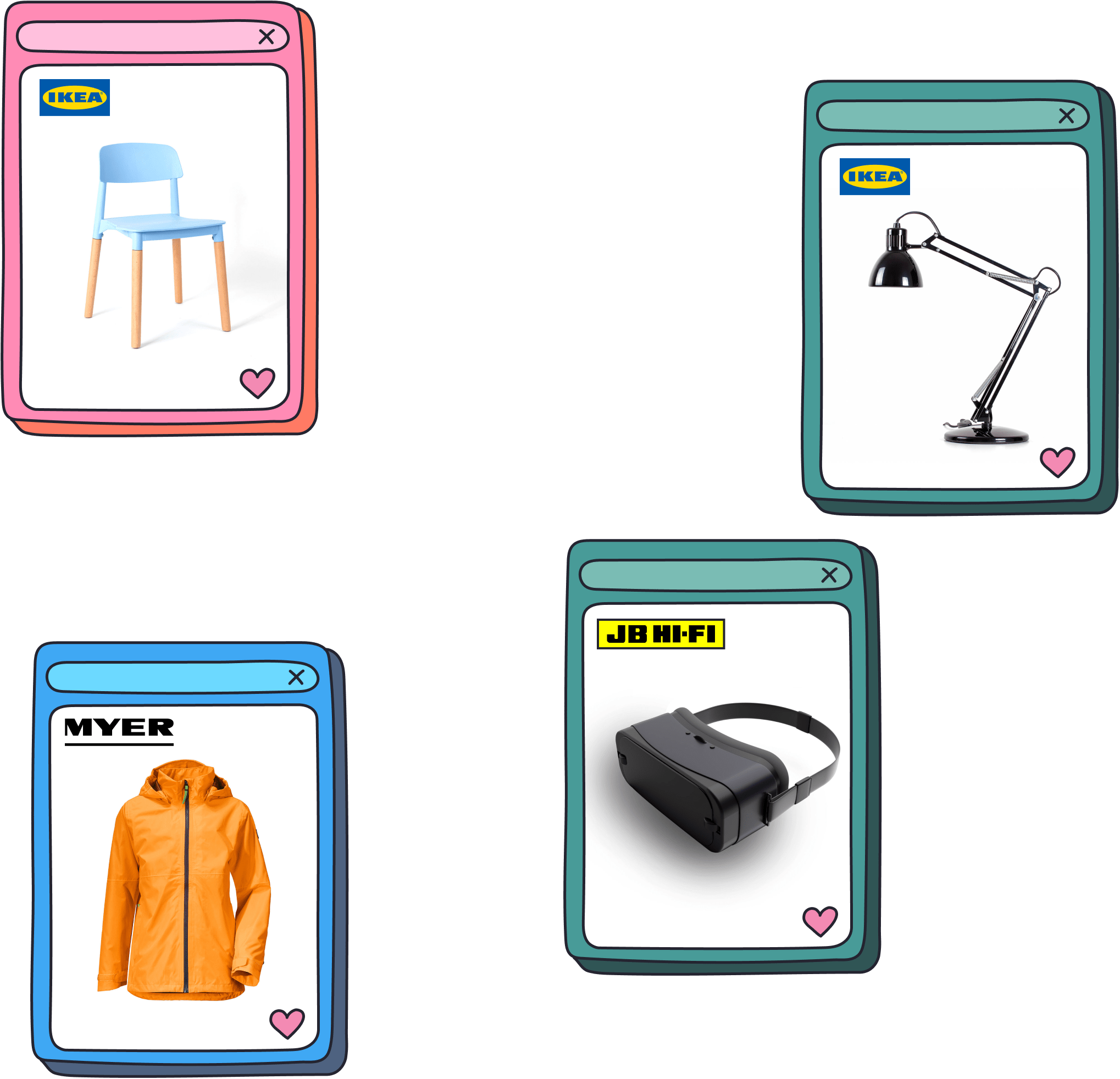 Buy things you actually love,
with money you actually have.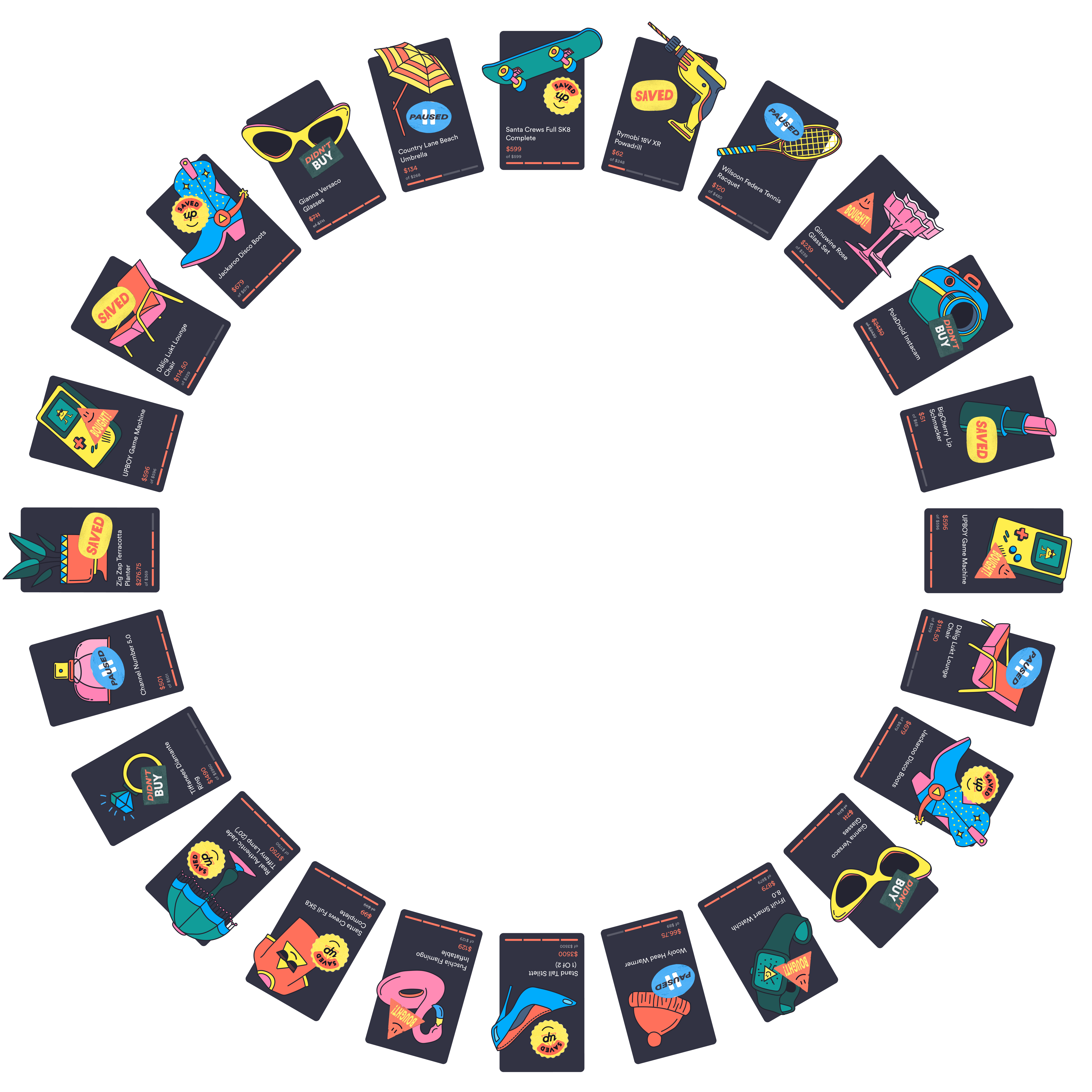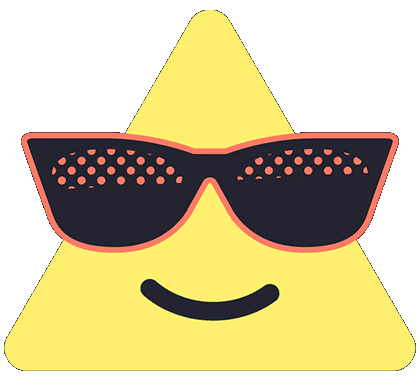 Save Now,
Maybuy Later.
Fresh new PJs and PS5s. New releases and once-in-a-lifetime gigs. The world is full of amazing stuff! But it's no fun to look back with regret on the less great stuff we bought in the rush of a sale or a late night scroll.
Welcome to Maybuy. A new place to save the things you crave and save up for them too.
Don't buy it.
Maybuy it.
When you find something you love online, hit the share button and add it to Up. Close tab in confidence: we'll keep your dream safe.
Then pick a savings schedule that suits you. We'll show you how much you'll put away with each save, and when you'll be done. Play with your Maybuy till it feels right for you.
When you make your first save, Up will schedule the rest.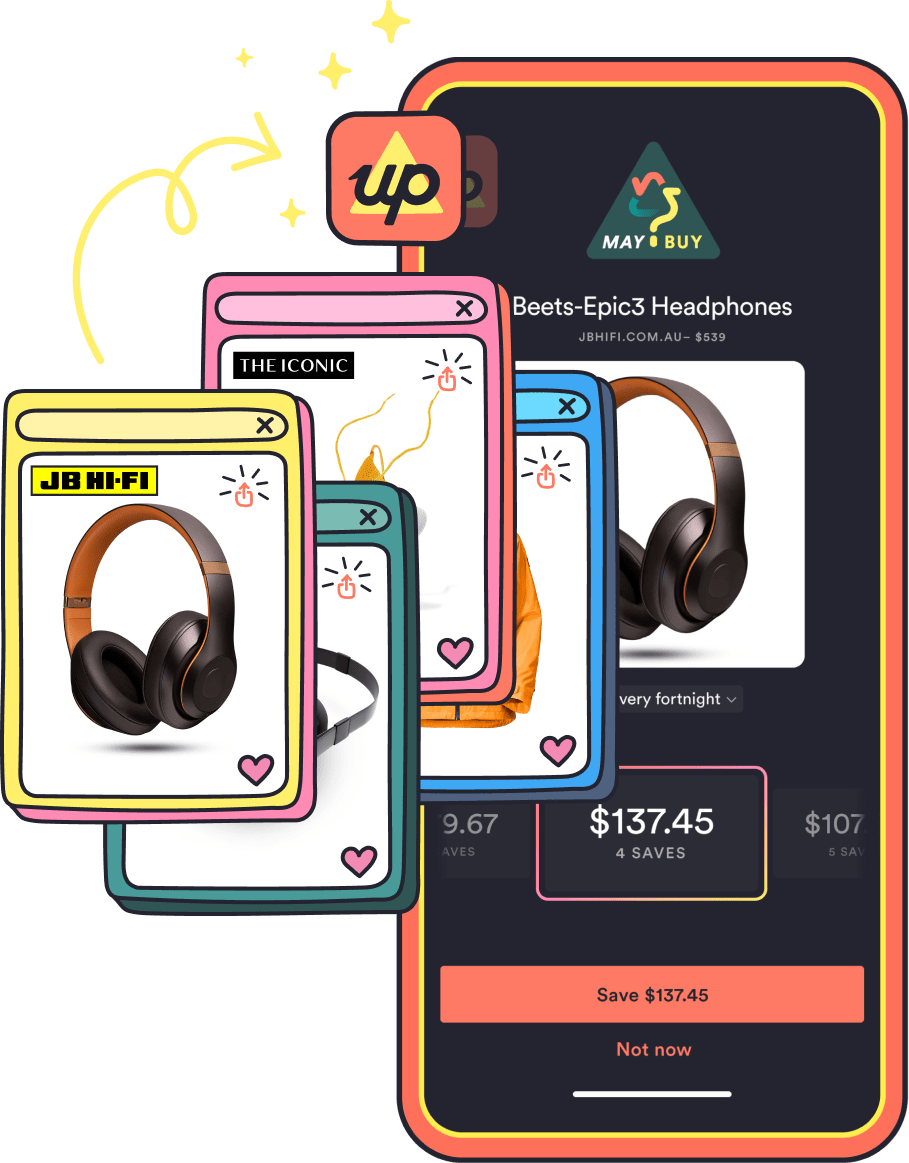 Keep your eyes
on the prize
Maybuys that you've set up live in the Savers screen of your Up app. Whenever you'd like to feel that warm fuzzy savings hug, you can check in on your progress, and see your upcoming saves.
Bask in the light of your Maybuy treasures, and nix anything that looks a bit less great now you've had a chance to think about it.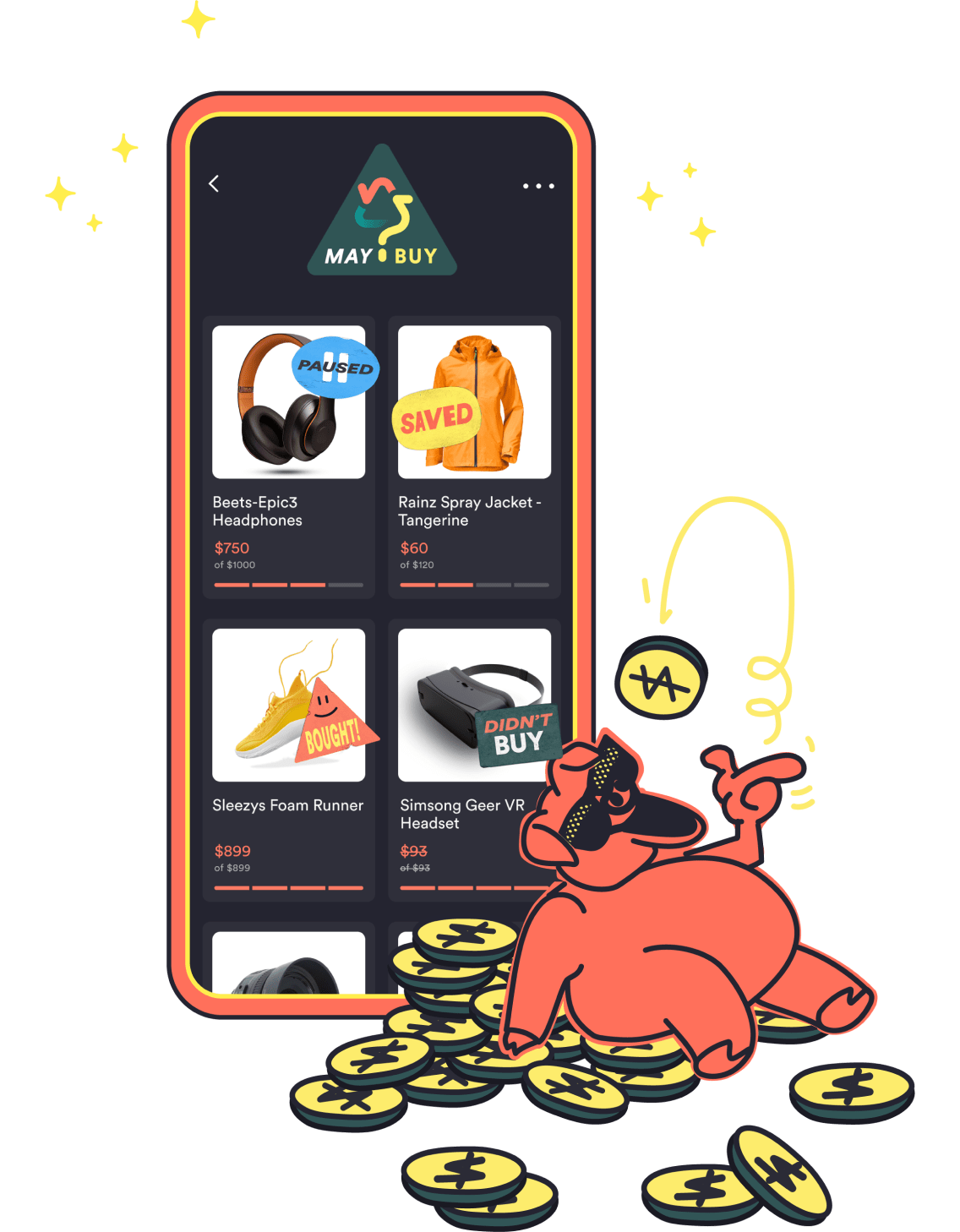 Maybuy.
Maybuy not
When you're all saved up for that PS5 or new parka, go buy it guilt free! But if your plans change, or you need those dollarydoos for something else, just pause or cancel your Maybuy. Cancelled Maybuy savings will return safely to your Spending account.
Regrets are for Vegas, not your bank account.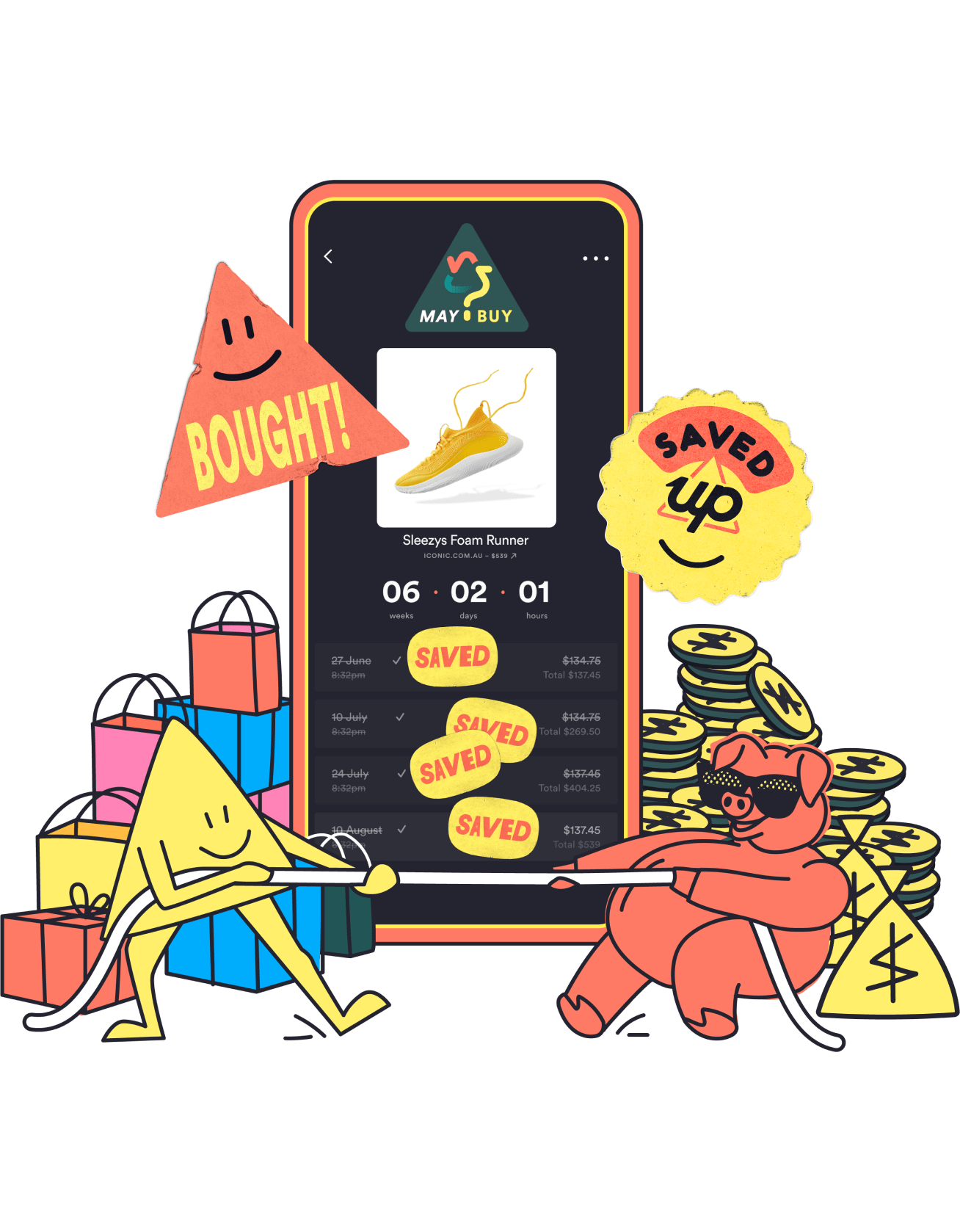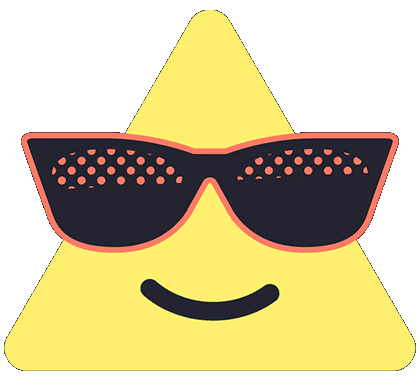 What we're
Maybuyin'
Let's take a look at what our mates are Maybuying this month. Sharing is caring, right?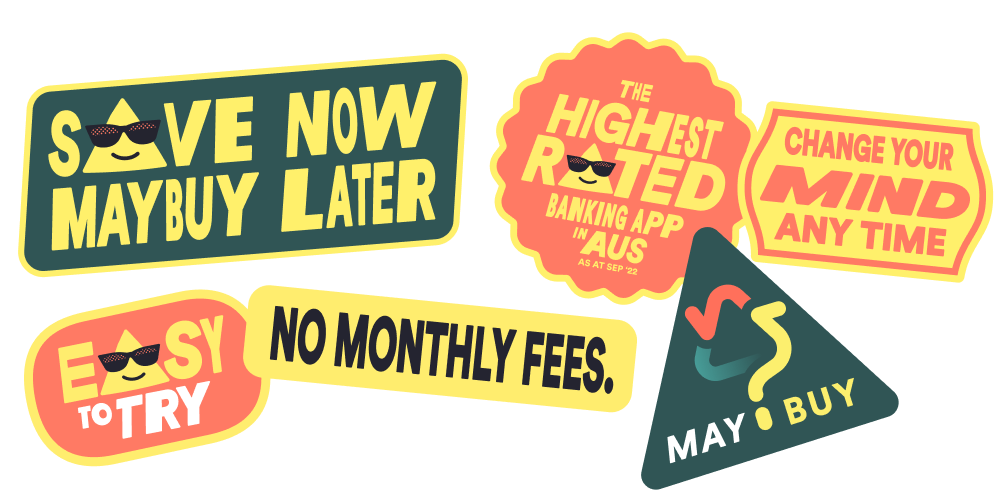 Will you buy or
will you save?
Here's what the rest of the Upsider community have done, based on all completed Maybuys so far: